I've given Macallan a lot of grief over the years. Long-time readers will be familiar with my love-hate relationship with the distillery or, more accurately, with its owners, the Edrington Group. Lately my two biggest beefs have been the accelerating price increases and the decelerating age statements. So, when I saw this Macallan "Double Cask" 12 year-old for $55, I was intrigued. Hmm. A 12 year-old Double Cask. Sound familiar?
These days, $55 for a partially-sherried 12 year-old single malt with a good name is not a bad price. Contrast this with Macallan 18, currently around $240, and Balvenie DoubleWood 12, currently around $47.
This is something new, folks. Macallan takes new American oak (NOT ex-bourbon!) and "seasons" it by filling it with sherry for an undisclosed period of time. These "seasoned" American oak sherry casks are then used to age Macallan for at least 12 years. This whisky is then blended with traditional Macallan aged in European oak sherry casks and bottled at 43% ABV for the American market. (It's worth noting that the UK 700ml presentation of this is 40% ABV. This review applies only to US 750ml bottlings at 43% ABV.) There have likely been others, but this is the first time I've personally heard of a distillery seasoning new American oak with sherry and then aging scotch in it. That right there is worth the $10 premium over Balvenie DoubleWood.
Nose: Macallan-esque rancio sherry, with dried figs, orange peel (although not as much as Dalmore), and walnut meats. Beneath that, a multi-layered malt character with honey and bakery treats.
Palate: Syrupy body. Moderate tongue-burn. Delectable, with fruit jam, orange blossom honey, buttery toasted oak, and vanilla toffee.
Finish: Medium-long. Slightly tart, fading into nut butter and marshmallow, and ending with only a slight bitter oaky char. A little thin, but inoffensive.
With Water: A few drops of water mute the aroma, leaving only a strong vanilla buttercream note. For some reason this continues even after a rest in the glass. I do NOT recommend water with this one!
Overall: An accomplished, satisfying dram from start to finish. At least as much sherry character as former bottlings of the exclusively sherried 12 year-old, and far more sherry character than Balvenie DoubleWood. Unmistakably Macallan, and it doesn't leave anything on the table for having been aged partially in American oak casks instead of European oak. Indeed, this expression benefits from the extra weight and vanilla nuttiness derived from American oak. Definitely representative of the Macallan name, and definitely worth the $55. Here's hoping we see more affordable, innovative whisky from Macallan in the future that does NOT involve the loss of age statements or the use of ex-bourbon casks to "thin out" the Macallan exclusive-sherry house style.
About The Distillery
The Macallan is big. Real big. Prized by collectors, consumed all over the world, The Macallan is a marketing powerhouse, with a very wide range of single-malt expressions targeting local tastes in every major market. Distilling almost continuously since 1824 when Scotland first legalized the production of spirits, The Macallan releases "replicas" of its older bottlings and also continuously experiments with new finishes. With global whisky tastes evolving away from the classic "all Sherry, all the time" style, The Macallan is battling its image as a Sherry Monster by releasing a "Fine Oak" range that focuses on the wood influence, and using a lower proportion of Sherry aging. You can always rely on a flagship Macallan to display big sherry notes of dark fruit, raisins, and spice.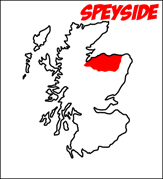 The Macallan Double Cask (12 year)
43% ABV
Acquired:
(750ml Bottle): $55 K&L Wines, Redwood City, CA