Any of my long-time readers know that I'm a squealing fanboy when it comes to Compass Box, and I'm not about to stop soon. The innovative blended scotch whisky company is about to launch two new Limited Editions: The 3 Year Old Deluxe and the Spice Tree Extravaganza (review of the Spice Tree is upcoming).
This Limited bottling is a direct reaction (a political commentary, even) to the recent issues that Compass Box has faced with transparency and EU and UK labeling laws. In short, they've been told they can't reveal the ages of the various components in their blends, except for the youngest one. For example, if they were to put a teaspoon of five year-old Glenlivet into a vat containing 30 year-old Clynelish and bottle it, they cannot say the phrase "30 years old" in any public context, even buried on their website. They are allowed to say "5 years old", or no age at all. As many of you are aware, the result of this law is the growing proliferation of "NAS" or "No Age Statement" whiskies.
The 3 Year Old Deluxe is a thumbed nose at UK regulations because it contains (unspecified ages of) older whiskies with 0.4% of 3 year-old Clynelish. Remember that three years is the minimum allowed age for scotch whisky, so celebrating "3 years old" in large, obnoxious font on the bottle label and marketing materials is the corporate labeling equivalent of peacefully picketing the UK parliament building with signs and chanting "Hey No, We Won't Go!" In order to adhere to the letter of the law, Compass Box cannot publicly reveal the ages of the older components in this (or any other) blend, but they CAN tell you privately if you email them and just ask. Just please don't share this information on forums, blogs, or comment sections, as that could open Compass Box up to accusations of third-party marketing.
As is custom with Compass Box these days, the components of this whisky are scrupulously detailed. Rather than try to transcribe it all here, I'll just share the handy diagram:
In effect, it's a blended malt scotch whisky with 90% old-ish Clynelish and 10% old-ish sherried Talisker bottled at a robust 49.2% ABV without added color or chill filtration. In accordance with the age and quality of the whisky (and not the minimum age on the label), this is not going to be cheap… think around $200. That means I'm not going to end up with a bottle of this unless Compass Box finally comes to their senses and starts sending me free whisky in exchange for all of the positive reviews I've given them. (I kid.) Still, I'm not one to look a gift 50ml sample in the mouth, so here goes:
Nose: Uhh. Wow? Passion fruit and intense florals: Like walking into a flower shop full of drifting pollen. Waxy (hello, Clynelish!) natural beeswax candles. Full of enticing juicy exotic fruits on a bed of light unassuming marshmallow malt. Despite the age of the components, the effect is not of "old whisky" but rather "perfect whisky" – the aroma is hands-down flawless.
Palate: Medium syrupy body. Entirely without tongue burn ("smooth"). More beeswax, plus a reprise of the fruit-salad promised by the aroma. Bubblegum, honey, fruit cordial, and meringue.
Finish: Medium-short. Warming. Tart peach and vanilla frosting. Fades with sweet cherry and shortcake. No bitterness.
With Water: A few drops of water punch up the tart fruits and add white tea and a hint of green banana. The water also adds a layer of silky vanilla fondant to the palate, which makes it fuller. It also (finally!) lets slip a hint of peat on the finish, which is muted but delicately smoky – like the smoke from a fruit-flavored hookah tobacco.
Overall: Possibly the most decadent aroma I've ever experienced in a whisky. This is master blending at its unremitting finest. It probably helps that I could drink well-chosen Clynelish all day long, but the combination of beeswax with tart fruits and seriously intense florals makes this artful as well as delicious. I wish the Talisker was a little more in evidence, but then again I dislike it when the peated component takes over a blend, so this might be better. Now, if only it weren't $200, I could give it higher than a "Recommended" score. If you've got the scratch and appreciate subtlety in your whisky, you won't be disappointed. Also if I've just described you, the donate button is right down there.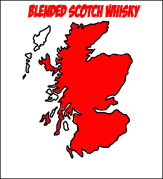 Compass Box – 3 Year Old Deluxe
49.2% ABV
ScotchNoob™
Mark
:
Price Range:
$180 - $220 (estimated)
Acquired:
(50ml sample bottle courtesy of Compass Box. Thanks Jonathan!)