GlenDronach is a classically sherried whisky. The meaty, sturdy spirit distilled near the Dronach Burn in Speyside is naturally suited to long aging in ex-sherry casks. Most of the products on the shelf are bottled from the stocks of maturing whisky distilled by the previous owners. Now that the Benriach Distilling Company owns it (since 2008), we can expect to begin seeing offerings from this distillery that both enforce the "sherry monster" reputation, as well as explorations into new avenues of expression. For example, a 21-year and soon a 15-year bottling finished in tawny port casks. Looking forward to trying those!
The 12 year-old "Original" product, re-launched in 2009, is entirely aged in ex-sherry casks, some Pedro Ximinez and some Oloroso. It is non-chill-filtered, no coloring added, and bottled at 43% ABV. The more I drink good whisky the more I appreciate seeing those declarations on labels.
Nose: Meaty, sherried nose with lots of dark red plum, chewing tobacco, and a savory quality – like glazed short ribs. Lots going on under the surface – thankfully not too sweet nor too fruity. Just right, in fact. After developing in the glass, there's a little Maraschino cherry, and maybe some wood varnish.
Palate: Medium-bodied and mellow. Initially there is a rush of cherry and a rye-like spiciness, which subside into barbecue sauce, dried plums, coconut butter, and dark chocolate shavings.
Finish: Not long, but tasty. The lingering effect of the wood tannin dries the mouth, while a burnt sugar taste like cola persists, but isn't bitter. After awhile the malt finally shines through, with a marshmallowy powdered-sugar-covered cereal flavor. Good stuff.
A few drops of water seem not to affect the nose, palate, or finish. Odd, that. I suggest leaving out the water, although it might sweeten things a tad, if that's how you prefer it.
Overall: For $45 this is an exceptionally good sherried malt. Worlds better (I think) than The Macallan 12, at a similar price point. It has a continuous balanced savoriness that works perfectly with the sweet fruit elements inherent in sherry maturation – like a good spicy/sweet glaze on barbecued pork. Yum. If you have a spot in your daily dram rotation for an inexpensive sherried malt, get this one.
About The Distillery
Founded by James Allardes in 1826, GlenDronach distillery, after trading hands several times, was sold by Pernod Ricard to the Benriach Distillery Company in 2008. At that time, they announced a new style for the distillery flagship 12-year-old bottling, which was released in 2009. We can expect to see other changes in the distillery's lineup. Fittings include a copper mash tun, Oregon pine washbacks, four steam-heated copper spirit stills and defunct floor maltings. While it sources the same malted barley as Benriach Distillery, either the water or the workings at GlenDronach yield a bulkier, heavier spirit that takes to ex-sherry casks very well.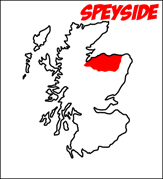 GlenDronach (12 year) "Original"
43% ABV