I have a love-hate relationship with Deanston that is probably more accurately described as a "mild interest – total indifference" relationship. Most of the bottled Deanston that I've tasted has been mediocre at best, bitter garbage at worst. They tend (in my opinion) to bottle too young for the house character, which really requires time to develop both a depth of honeyed flavor that is the hallmark of Highland malts, but also to shake off the grassy bitter blandness of youth. Some whiskies are good young. Deanston is not.
So, the solution? 18 years in a bourbon barrel ought to do it. Before the current whisky boom (which seems to be neverending), it was a pretty easy leap of faith to make: You enjoyed a 12 year at $30 so you upgraded to a 15 year at $50, and then you splurged on a 18 year at $100. Simpler times. Now everything is NAS with an unusual cask finish and the 18 year scotch (when it's in stock) is $300. Ugh.
Before we get much further, I should point out that Deanston 18 seems to be retailing in the US for the high 100s… $150 – $190. I would not pay that for it, but I'm hoping the current price is a consequence of global shipping issues and not a new norm. I could swear I saw it on shelves for the low 100s ($110 – $120) not that long ago, and at current exchange rates The Whisky Exchange (which will not ship to the US) has it for $86! That… that I'd pay.
Note that there's another Deanston 18 with a brown label that has an additional finish in first-fill ex-bourbon barrels… but of course there's no mention of it on the official website. I'd take that to mean this particular (white label) 18 year is matured only in refill ex-bourbon, so the oak influence should be light to nonexistent. Deanston 18 is bottled at 46.3% ABV and without chill filtration or added color.
Nose: Lovely. White peach, kiwi, sweet green tea, green apple, and a very nice array of floral notes that I can't name. There's a light undercurrent of sweet malt, honey, and beeswax. Light, airy, and very perfumed.
Palate: Thin body. Moderate tongue burn (actually a little hot for 46%), but with an elegant array of bakery sweets, graham cracker, raw honey, dried apricot, and sweet tea. There's also a waxiness that reminds me of Clynelish.
Finish: Medium-short. Warming. A little drying tannin but almost no bitterness. Fades with predominant notes of honey and buttery oak, but no evolution.
With Water: A few drops of water reawakens some of the aroma notes that had faded in the glass. It also amps up the nose tickle a bit. The palate seems unchanged. I don't think this needs water, but if your glass has started to languish a few drops might wake it back up.
Overall: I could drink this all day. It's a very middle-of-the-road kind of Speyside malt: honey, orchard fruits, light malt, little oak, but it's executed very nicely and there's no tell-tale grassiness or bitterness. An easy-drinking pleasure from start to finish. That said, you expect a lot from an 18-year label and a $120+ price tag, and I can't guarantee this will deliver above those expectations.
So anywhere above $120 ish I'd call this a "Try Before Buy". If you can find it (or import it) for significantly less, I'd upgrade it to a Must Try.
About The Distillery
Owned by Burn Stewart and, by extension, Trinidad drinks corporation Angostura, Central Highland distillery Deanston has two pairs of large stills with oversized balls to encourage reflux, and thus a lighter spirit. The distillery opened in 1965 in an old cotton mill. Its process water comes from the River Teith via a canal, and the river also powers electric turbines (and, once, the water wheel for the cotton mill). A recent refurbishment of the Deanston product line has released several non-chill-filtered, craft-strength malts (including an NAS bottling), and soon an organic release.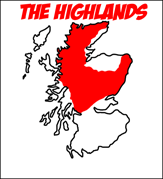 Deanston (18 year)
46.3% ABV
Price Range:
$86 - $160 (estimated)