Deanston… what can I say about Deanston… I have this mental film-reel in my head of a Burn Stewart middle-manager tasting a 12 year-old cask sample in the Deanston warehouse after taking over ownership of the previously shuttered distillery. He frowns, cocks his head, and says "Well, it's garbage, but we can probably sell it if we ride a trend. What are they clamoring for right now? Natural? Hand-made? Non-chill-filtered? That'll work. Bottle it up, boys! I have a meeting with Marketing." I'm being harsh (and anachronistic, Burn Stewart took over ownership in 1990), but I have trouble imagining a worse poster-child for the Craft Whisky Movement (TM) (c) (patent pending). It has everything on paper that whisky buffs have been asking for: 46% "craft presentation" bottling strength, non chill-filtration, and no added coloring. It's made more-or-less by hand and with traditional methods. It's even located in a picturesque reclaimed mill building. On paper, I should love it!
Actually I had one surprisingly tasty Deanston. It just didn't have a Deanston label on it, more's the pity. (Update: The 18 year is quite good, if you can get a reasonable price…)
So I thought maybe I'd climb up the age (and price) ladder and see if Deanston starts to shine after it leaves its NAS infancy. Luckily, I found a glass 50ml miniature of the 12-year (aged in ex-bourbon casks) at a liquor shop. I've had good luck with glass miniatures not having off-flavors (unlike plastic ones). Does it redeem the Deanston name for me, and let me buy the "Craft" hype?
Nose: Floral, with notes of rosewater and orange blossom. Delicate aromas of peach, white tea, filtered honey, fresh spring water, and a slight nose tickle (alcohol).
Palate: Medium body. Initial tongue burn leaves primarily hay and toasted malt. Some woody character, like bark, but none of the delicate flowers or fruits promised by the aroma. Fairly earthy, with some of those hay/bark notes verging on peat.
Finish: Short. A continuance of the palate, with more bark and hay. As it fades, it reveals faint banana and coconut.
With Water: Several drops of water seem to wash out the delicate aroma, leaving a hint of fresh laundry and ozone. The palate becomes somewhat sweeter, with a vanilla note. The finish becomes a bit brighter, with a reprise of the peach notes. I'd avoid water with this because of what it does to the aroma.
Overall: Well, I had high hopes, but this is another Deanston dud for me. The nose promises so much, with its airy insinuation of peach and honey and orange blossom flavors to come. Instead, you get a mouthful of hay and some muddy puddles of peat water. I exaggerate, but the flavor is definitely a let-down, and it's not redeemed by the vague finish. If I had to drain a bottle of this, I could manage it, but I wouldn't fork over actual cash for a bottle, even at $50 (didn't you hear? $50 is the new $30 in whisky). Actually, you might be better off pouring a Glencairn of this and giving it a solid whiff every few minutes. Just pour it down the drain when you're done. You get the nice aroma, and no hangover or calories! Think of it as whisky aromatherapy. You're welcome.
About The Distillery
Owned by Burn Stewart and, by extension, Trinidad drinks corporation Angostura, Central Highland distillery Deanston has two pairs of large stills with oversized balls to encourage reflux, and thus a lighter spirit. The distillery opened in 1965 in an old cotton mill. Its process water comes from the River Teith via a canal, and the river also powers electric turbines (and, once, the water wheel for the cotton mill). A recent refurbishment of the Deanston product line has released several non-chill-filtered, craft-strength malts (including an NAS bottling), and soon an organic release.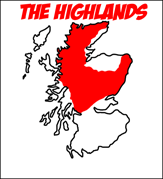 Deanston (12 year)
46.3% ABV
Acquired:
(50ml glass miniature)