This bottle caught my eye while browsing at a Total Wine & More in Phoenix, AZ. Craft presentation (46%+ ABV, and not chill-filtered), an interesting finish (in virgin oak, presumably charred), and $30? Sign me up! I'd never heard of the Central Highland distillery, Deanston, but at this price I figured I couldn't go wrong.
I was… well, wrong.
It pains me to write this review (see Overall, below), because I'm very much in favor of distilleries getting on the NCF bandwagon and bottling at reasonable proofs. I'd love to support Deanston in its efforts, and in its price point, but the whisky is just simply not good.
Nose: An unappetizing chemical component, like partially-cured leather. Beeswax without the honey. Dry, dusty stale malt. Wet cardboard.
Palate: Nicely creamy body. Minimal tongue burn. A hint of honey, hardwood sawdust, and something saline, like salted ice cream.
Finish: Short. A lot of oaky bitterness, and a return of the wet cardboard. Slight nougat, and a tang of raw honey.
With Water: A small splash of water yielded a musty, fungal odor and upped all the negative notes. It also thinned the body somewhat, and added some hazelnut to the palate and finish, and made the finish somewhat sweeter. Not pleasant, either way.
Overall: Wow I really don't like this. A shame, because I've read that recent changes at Deanston had upped its single-malt game. The craft presentation (non-chill-filtering and 46%+ ABV) is a huge plus, but it's a pity that this NAS release fell horribly flat. I gave it the benefit of the doubt, too, and went through several glasses over several weeks before resigning myself to writing this review. It's just not good, even at this bargain-basement price. It tastes like the "virgin oak" used to finish the whisky was from a tainted or improperly cured barrel. A pity, but I hold out hope that the age-statement releases are much better.
Update: My Deanston journey continues with the 12 year…
About The Distillery
Owned by Burn Stewart and, by extension, Trinidad drinks corporation Angostura, Central Highland distillery Deanston has two pairs of large stills with oversized balls to encourage reflux, and thus a lighter spirit. The distillery opened in 1965 in an old cotton mill. Its process water comes from the River Teith via a canal, and the river also powers electric turbines (and, once, the water wheel for the cotton mill). A recent refurbishment of the Deanston product line has released several non-chill-filtered, craft-strength malts (including an NAS bottling), and soon an organic release.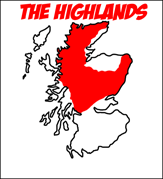 Deanston Virgin Oak
40% ABV
Acquired:
(750ml bottle) Total Wine and More, Phoenix AZ, $30