Glencadam is one of those malts that you've never heard of, but may well have tasted. Its unusual creaminess and light, floral character make it valuable in blending. The majority of output from the distillery has traditionally been a component in Stewart's Cream of the Barley blend, and also appears in Ballantine's and a few other products. Only recently, after acquisition by Angus Dundee plc, has the range of Glencadam single malts been expanded. Prior to 2003, only a 15-year official bottling was available. Now, a 10 year makes this malt more accessible, and a 21 and two cask-finished expressions (a portwood and an oloroso sherry-finished) round out the profile. The region of the southern Highlands (along the eastern coast) once flourished with malt distillation, but after many closures in the 1970s and 1980s (such as Lochside and Glenesk), Glencadam remains.
The distillery's source water is piped 30 miles from Loch Lee, and is reportedly "very" soft. Perhaps this soft water contributes to the creamy body and light, floral, shy nature of the whisky. Happily for whisky lovers, Glencadam is bottled at 46% ABV with no chill filtration nor added coloring. The 10 year-old is exclusively aged in ex-bourbon barrels (probably refill, judging by the pale color).
Nose: Play-dough or raw yeasty bread dough. Faint vanilla. Grassy. White tea. Even after some time to open up, it's very light and shy.
Palate: Excellent creamy body, like a single-grain whisky. A bit sharp on the tongue burn, for a 46%. Resolves with marshmallow, raw pecans, and fresh sweet whipping cream. Light in character.
Finish: Tasty, with a soupy mix of vanilla bean, creme brulee, and vague nuttiness. Fades with an awesomely strong note of roasted chestnuts. Not at all bitter, but on the short side.
With Water: A few drops of water opens a little orange-blossom honey on the nose, and adds some kind of citrus to the palate. Seems otherwise not to affect the whisky. A few drops doesn't hurt, but I wouldn't try to add more for fear of washing out the already subtle flavors.
Overall: An interesting one. It has almost no presence in the nose, but shows really nice body on the tongue. It isn't until the finish that the flavors really come to life. Seems odd to skip the smelling and tasting stages to get to the good stuff, but there it is. I wouldn't rush out and buy a bottle of this, but it's worth a shot if you see it on a bar menu, but drink it first in the lineup – I doubt it would stand up well next to other, more robust drams. I would guess that the extra five years in barrel would give the 15-year official bottling the assertiveness and complexity that is missing here.
Note: The 15 is available in the US, but it may be difficult (or impossible?) to find the other expressions.
About The Distillery
Located in Brechin, on the eastern coast of the southern Highlands, Glencadam's malt is known for creaminess, and is a component malt in the Stewart's Cream of the Barley and Ballantine's blends. The distillery was founded in 1825 and uses soft water piped 30 miles from Loch Lee. In 2003 ownership changed to the Angus Dundee Distillers plc company, which also owns Tomintoul and a number of blends. The brand's line has been expanded twice, and now boasts two cask-finished expressions and a 10, 15, and 21 year-old. Glencadam malt whisky is non-chill-filtered, has no added coloring, and is generally bottled at 46% ABV.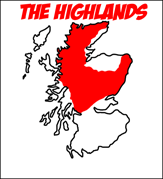 Glencadam (10 year)
46% ABV