This is usually the spot in a review like this where I expound on the joys of discovery and talk about that crack of a new bottle (or sample) from a distillery that you've never tasted before. Let me give a little word of advice on the topic: Don't repeat my mistakes; if there's a distillery's whisky that you've never tasted before then try not to choose the cheapest, bottom-shelf, no-age-statement, entry-level bottle to be the first. I'm sure there are exquisite independently-bottled well-matured Ardmores out there, but instead my first encounter with Ardmore as a single malt was this 30ml Master of Malt sample from the brand's no age-statement Legacy bottling.
Ardmore is one of the pantheon of venerable scotch distilleries that nobody has heard of, because the vast majority of its output goes into blends – in this case mostly Teacher's. The Aberdeenshire distillery was built in 1898, straddling the imaginary line that divides Speyside from the arbitrary region called The Highlands. Ardmore's lightly-peated malt serves as the principal malt component of Teacher's Highland Cream blended scotch.
The distillery produces lightly peated (12-14 ppm) malt using peat sourced from Aberdeenshire. This causes its peat notes to differ from Islay or other coastal malts that contain maritime flavors of brine and iodine. The distillery also produces an unpeated malt under the name Ardlair.
The Ardmore Legacy is the entry-level official bottling from the distillery, containing 80% peated malt and 20% unpeated malt and bearing no age statement. The malts were aged in ex-bourbon casks, but some percentage in more rapidly-maturing quarter casks. The whisky is bottled at the legal minimum 40% ABV.
Nose: Herbal peat, with a tinge of iodine. Tonic, lime peel, cardamom. Oddly, the iodine is there but the "brine" is not. This is doubly odd because Aberdeenshire peat is known to not contain much in the way of iodine.
Palate: Medium body, almost silky. Mild tongue burn. Vaguely sweet up front, with generic cereals, vanilla frosting, those same herbal peat notes, and lavender. Quite consistent, and the moderate sweetness gives a nice balance.
Finish: Long. The peat remains, now actually somewhat smoky – campfire. This lingers, although the iodine/medicinal note is dominant. Somewhat bitter and quite dry.
With Water: Several drops of water initially mute the aroma, requiring a rest in the glass. When the aroma returns it appears unchanged. The palate is a little softer, with a touch more sweetness, and the finish livelier, with an added note of lemon-lime soda. Water doesn't hurt here, but don't drown it.
Overall: I feel the same way about this that I feel about every other Highland peated malt I've tried. It has elements that remind me of Islay, but they always feel incomplete, too-dry, and one-dimensional. Peated malts from Islay are simply better, at least to my palate. Obviously this is a subjective conclusion. A long-time Teacher's drinker will probably appreciate the familiar flavors. These days $40 – $50 for this is probably a good deal, but I can't help but compare it to Laphroaig 10 year, which is far stronger in peat flavor but also has an age statement and can still be found for under $40.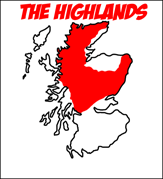 The Ardmore Legacy
40% ABV
ScotchNoob™
Mark
: