I swear this is the last one. And! And… it's still for sale at some retail locations, so this review is not 100% in vain.
In the foggy distant pre-pandemic past, Diageo released an enormous trove of ill-timed Game of Thrones themed limited-edition bottlings of many of its prime single malts. It was ill-timed because the bottles hit shelves just around the time people were realizing how bad the final season was shaping up to be, and that meant that the vast majority of the stock was still on shelves when the final episode landed with the Flop Heard 'Round The World. No spoilers.
Long story short, those bottles can still be found at closeout prices at some retailers after Diageo quietly informed said retailers that it wanted this particular marketing fiasco off its balance sheet for good. (My words, not theirs.) All of that aside, these are all very decent bottles of single malt at bargain prices and shouldn't be passed up regardless of your opinion of the show.
Dalwhinnie is not one of my favorite whiskies. I've always felt it was trying to do the same thing that The Balvenie does but with less success. That's a totally unfair characterization, so let's forget I said it and proceed with tasting the whisky. As an ex-bourbon matured single malt without an age statement, and at the now-fairly-standard 43% ABV, there isn't much else to say about how it was made.
The marketing materials (much like Johnnie Walker White Walker) suggest freezing the bottle. I didn't, because I think that dulls the flavor too much, but then I'm not a big scotch-on-the-rocks drinker either. Try it if you like, I don't judge.
Nose: Sweet, pure, honeyed, forward. Smells like Oban, with overtones of ripe orchard fruit (peaches, apricots), plus some tart tropical fruits (kiwi, key lime, feijoa). Downright lovely.
Palate: Medium bodied. Tart. Mild tongue burn. A wisp of curling fruitwood smoke. Some of the tropical fruit remains, but not a lot of malty undertone. It feels a little thin (in flavor, not body).
Finish: Medium-short and warming. Most of the same tart fruit notes carry through the finish, which becomes a little too bitter and acrid. Fades quickly without evolving, leaving only a ghost of lime peel.
With Water: A few drops of water successfully re-awaken the tart fruit aromas, so try that if your glass gets a little bland. The palate seems thinner, but the finish is a little less bitter. Try both without and with water.
Overall: The aroma on this is perfection, and the palate (although thin) is not far off. However, the relative youth of this vatting comes through in the quick and forgettable finish. Still, for recent sale prices this is an easy drinker with much to recommend it. If you see it for anything near what I paid ($22), snag a bottle.
About The Distillery
Originally built as the 'Strathspey' distillery in 1897, it was renamed 'Dalwhinnie' soon after, when the facility was sold in the midst of financial difficulties. As was the case with many Scottish distilleries, it changed hands many times until it ended up under the auspices of Diageo (formerly DCL). Dalwhinnie is one of the two distilleries in Scotland with the highest elevation – 1164 feet above sea level – and has recorded some of the lowest temperatures in the UK. Dalwhinnie still uses worm tubs (uniquely, wooden ones) and only has two copper spirit stills. Much of the distillery's output is used in the Black & White blends. Dalwhinnie is part of Diageo's Classic Malts series, representing the (Central) Highlands.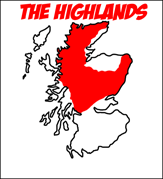 Dalwhinnie – Game of Thrones "House Stark: Winter's Frost"
43% ABV
Acquired:
(750ml Bottle) purchased at Mission Liquor, Pasadena, CA, $22