I have been saving this tiny little sample bottle. What better time than the week before Christmas – before everything gets crazy? GlenDronach is among my favorite distilleries, and may make my favorite sherried malt (for the price). The 18 was a mixed bag for me, but it is not every day that I get to taste a malt with over 20 years of maturation, let alone an official bottling.
GlenDronach's 21 year-old bottling from the official distillery lineup is aged in a combination of PX (Pedro Ximenez) and oloroso sherry casks. (Note that is "aged" not "finished" – this whisky sat for a full 21 years in barrels previously containing sherry.) Hilariously enough in the current political climate, this whisky is not in fact named after the British Parliament, but rather for the "parliament" of rooks that nest in the trees overlooking the distillery. It is bottled at 48% ABV and without chill filtration or added coloring.
Normally I do not review whiskies over $150… in fact, I have actually turned away offers of samples for whiskies over that range because I don't feel right recommending expensive whisky. Like… of course it's good, but I can't ever say in good conscience that anything that expensive is worth the outrageous sums asked.
This, though. This isn't for you, dear reader. This is for me.
Nose: Chocolate-covered cherries melting over double fudge chocolate cake. Decadent. Dense. Port wine reduction drizzled over ripe strawberries nestled into butterscotch pudding. This smells like I imagined the Everlasting Gobstobber tasted when I was a kid. I could smell this forever.
Palate: Full, syrupy body. Restrained tongue burn considering its ABV. Rivers of molten dark chocolate greet the tongue, studded with plump figs and dried apricots. Oaky in a controlled, precise way, perfectly supporting the layers of fruit and sweet. In a word, perfect.
Finish: Medium-long. How did they cram all of this dark chocolate flavor in here? It continues through the finish, now with bursting pomegranate arils, liquid caramel, and fudge. Begins to fade with mint chocolate chips and fresh whole cloves.
With Water: I almost couldn't bring myself to do it, but after adding 6 drops of water to the (probably) 10ml left in my glass, I can smell elevated levels of tart cherry without a lessening of the other notes. The palate might be a little silkier in texture, but strangely less coherent. The finish picks up a note of tobacco and fresh undyed leather. This really doesn't need the intervention of water, but you can play with some if you feel the desire.
Overall: If you couldn't tell from the over-the-top language in the above notes, this is an incredible whisky. One of the best, literally, that I have ever had. It strikes all of the bells for me: Sweet and fruity sherry without being overly resinous or sulfurous. Decadently full flavor without excessive alcohol burn. Mountains of chocolate, to degrees I've never experienced in a whisky. It starts confidently, strides across the palate without faltering and finishes with elegance, retaining its integrity. A whole, full, round, complete whisky.
Before anyone asks, yes, this is much better than Macallan 18.
I'm going to put a tongue-in-cheek "Must Have" mark on this, because honestly if someone said to me "I can afford it. Will I like it?" The answer is a resounding, unmitigated YES. How can I mark that any lower? However, I cannot honestly say that it's worth $200 if you don't have $200 to blow on good whisky. Buy a GlenDronach 12 instead and imagine the chocolate, and you'll be just fine.
About The Distillery
Founded byJames Allardes in 1826, GlenDronach distillery, after trading hands several times, was sold by Pernod Ricard to the Benriach Distillery Company in 2008. At that time, they announced a new style for the distillery flagship 12-year-old bottling, which was released in 2009. We can expect to see other changes in the distillery's lineup. Fittings include a copper mash tun, Oregon pine washbacks, four steam-heated copper spirit stills and defunct floor maltings. While it sources the same malted barley as Benriach Distillery, either the water or the workings at GlenDronach yield a bulkier, heavier spirit that takes to ex-sherry casks very well.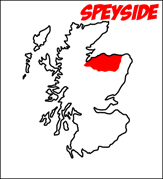 GlenDronach (21 year) Parliament
48% ABV