Occasionally, I get to treat myself. While ordering a batch of miniatures from Master of Malt for the drudgery of writing these blog posts (just kidding), I splurged and also ordered a bottle of the 14 year-old Sauternes-finished GlenDronach from their line of non-sherry barrel finishes. I'm a sucker for a Sauternes finish, and GlenDronach is fast becoming one of my top five distilleries, so this European-only release (a 700ml bottle) was a no-brainer.
This release was aged for an un-announced amount of time (I'm guessing between 12 and 13 years) in a "European oak" cask, according to the tin. This was then followed by a second maturation in a Sauternes cask until the age of 14. It is bottled at 46% ABV, without coloring or chill-filtration (music to my ears). I am uncertain of the provenance of the "European" oak casks used in the initial aging. It must be a batch of totally spent refill ex-sherry casks, as I do not get any of the spicy notes associated with French Oak, nor any sherry influence at all. Tasting blind, I would have guessed ex-bourbon because of the vanilla.
Nose: Sticky-sweet, with plump golden raisins and crystallized honey and a mild sour winey note. Peach syrup and dried apricots over vanilla-banana pudding. Cake frosting. Flawless nose – deep and inviting, but very (very) sweet.
Palate: Medium-bodied – slightly chewy, which is the only hint this is GlenDronach at its core. Pear drops, golden raisins, apricot Turkish Delight. Sweet. Almost – but not quite – cloyingly so.
Finish: Medium-short. First the mouth is enrobed in a candy-apple coating. This is stripped away by a flash of acidic freshly-squeezed white grape juice, which lingers while a hint of bitter, sappy oak creeps in. It fades away with green grape skins.
With Water: Water opens up a few cereal notes, but dulls some of the complexity in the nose. The water has a nice congealing effect on the palate – lessening the syrup and heightening the golden raisins and fresh grapes. Ditto on the finish. Definitely try this with water – but try it without first.
Overall: The experience is very similar to a syrup I made once by re-hydrating golden raisins in white port. Yum. This is dessert whisky, and no bones about it. While the GlenDronach house style (meaty/oily) is missing here – likely because the house style is closely associated with the sherry character of the flagship expressions – this is still one robust, flavor-filled escapade of a whisky. Sweet to the point of cloying, but excellently balanced by a grapey acidity and fruity complexity. Truly a pleasure, especially for a lover of dessert wines. I am not disappointed in my purchase from across the pond.
About The Distillery
Founded by James Allardes in 1826, GlenDronach distillery, after trading hands several times, was sold by Pernod Ricard to the Benriach Distillery Company in 2008. At that time, they announced a new style for the distillery flagship 12-year-old bottling, which was released in 2009. We can expect to see other changes in the distillery's lineup. Fittings include a copper mash tun, Oregon pine washbacks, four steam-heated copper spirit stills and defunct floor maltings. While it sources the same malted barley as Benriach Distillery, either the water or the workings at GlenDronach yield a bulkier, heavier spirit that takes to ex-sherry casks very well.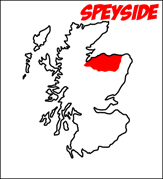 GlenDronach (14 year) Sauternes Finish
46% ABV