To get something out of the way – in the UK and other markets this NAS Tomatin expression is sold as "Tomatin Legacy" while in the US it's sold as "Tomatin Dualchas", which is the Scots Gaelic word for 'heritage' or 'legacy'. I guess they caught on that Americans will fall for a romantic-sounding Gaelic name while the rest of the world sees through that. I was going to write about feeling insulted but then I realized that it's probably true.
This bottling, whatever its name, is the NAS (no-age-statement) entry-level bottling from the Tomatin distillery in the village of Tomatin in the Scottish Highlands. The distillery is owned by the same Japanese holding company that owns the largest distiller of Shochu in Japan, Takara Shuzo. Dualchas is vatted from Tomatin single malt aged in a combination of ex-bourbon and virgin (new) American oak casks. The virgin oak is intended to give the under-matured malt component an extra dose of wood extractives, especially vanilla. It's worth noting that a number of American single-malt producers are also using this trick, sometimes aging their young malts in 100% new oak to great effect. Dualchas is bottled at a reasonable 43% ABV, and retails for an equally-reasonable $25 or so in the US.
Touches like the new oak, the 43% ABV, and the recent upgrade of their 10 year-old standard bottling to a 12 year-old one show that the distillery is making an effort to attract modern malt drinkers who pay attention to such details. I guess it worked on me… or maybe it was the romantic-sounding Gaelic name.
Nose: Shortbread cookies, banana cream. Faint nose tickle. Light malt, and creamy oatmeal. Simple.
Palate: Syrupy body. Sweet up front with malted milk, banana pudding, and a very low – very soft – tongue burn. Nilla wafers and crème brûlée.
Finish: Short. Very slightly tannic (drying), and without bitterness. Mild vanilla extract, which fades quickly.
With Water: A few drops of water adds an unfortunate alcohol burn to the aroma, and brings out a grassy, vegetal note that wasn't there before. Avoid water with this one.
Overall: A simple, pleasurable confection. Limited in complexity, and leaning a little too heavily in the banana direction (a pet peeve of mine), but quite pleasant for only $25, and despite lacking an age statement. If Nilla wafers dipped in banana pudding sounds good to you, you will likely enjoy this. If not – there are single malts for slightly more money (Glenlivet 12 or Glenmorangie 10 for example), although as pointed out in the comments below, those two are not really much "better". For "better", you'll need to look in the $40+ range, at least according to California pricing…
An interesting aside: I liked this $25 NAS malt much more than I liked the $28 12-year from the same distillery. It could have been a bad bottle or context or any number of other variables, or it could be anecdotal evidence that bottles with age statements are not always better than bottles without.
About The Distillery
Built in 1897 with originally only two stills, Tomatin gradually increased capacity over the years until it reached a crazy 23 stills by 1986, which made it the largest malt distillery in Scotland at the time. It has since removed almost half of its stills, and now boasts the still-respectable number of six pairs. Tomatin also now produces less malt for blending and more for release as single malt, although its reputation remains as a "filler malt" for the blending crowd. The stills are small with long necks and condensers, and the distillery uses a long fermentation. It uses both ex-bourbon casks and sherry butts, but has its own cooperage, which is unusual these days. Process water comes from the Alt na Frith stream that runs through peat-covered quartzite hills and over red granite.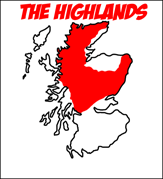 Tomatin Dualchas (or Legacy)
43% ABV