Lets get this out of the way first: I'm a sucker for a good deal. Show me a reasonably tasty dram for $70 and I'll shrug and admit that it's tasty. Show me that same dram for $40 and I'll trample you down on my way to the register. I won't even feel bad about it. So when I walk down the aisle at Total Wine today I will see a bottle of The Glenrothes Whisky Maker's Cut and the price tag under it will say $89.99. That's a no from me, dawg. But rewind to a few months ago when lovescotch.com (that's not a sponsored link, I just thought it would be bad form to put a URL without linking it) ran a brief email promotion on this bottle for $39.99. "What?! Noob?! Why didn't you tell us?" I have two really good reasons and one really bad one: One, I didn't know it was a good deal yet. Two, the supply was pretty limited and sold out rather quickly. Three, I'm lazy and didn't even think of it. Anyhoo, I bought some and damn quick.
A quick note: Glenrothes was previously known for slavishly sticking to its vintage-dated release system. They dipped their toe in the NAS waters with the Select Reserve and Vintage Reserve, and then scrapped the whole deal and started over the "The Soleo Collection", which is essentially the same as what every other distillery has been doing for two decades plus: A core lineup of age-stated malts starting at 10, plus several NAS editions including this one, The Whisky Maker's Cut. I will miss the individuality of the Glenrothes Vintage system, especially because uniformity is bad for innovation.
The Glenrothes Whisky Maker's Cut is an NAS (no age statement) release that was matured only in first-fill sherry seasoned oak. Now that's interesting. It may be the first time I've seen a bottle label explicitly spell out the pervasive industry practice of seasoning barrels with sherry (read the comments) and calling them "sherry casks", since real sherry cask are essentially extinct. The distillery website also mentions this practice although without a ton of detail.
After aging for an undisclosed period of time, the whisky is bottled without added color and at a strength chosen by Glenrothes Master Whisky Maker Gordon Motion: 48.8%. He chose that strength because he feels it's a better ABV than the standards (40%, 43%, 46%) for specifically sherry-matured malt. Hence: Whisky Maker's Cut. The whisky itself is so dark in color (naturally!) that it's practically umber. Internet rumors that should not be taken as fact suggest that this first release is around 16 years old, but future batches could vary.
Nose: Piercing, concentrated balsamic vinegar. Although acetic, there are layers upon layers of jammy and dried fruit notes to balance the tartness. Orange peel, bergamot, dried pear, dried cherry, date, sherry vinegar, and a very faint rancio note in the background. For a lover of sherry bombs like me, this is where it's at.
Palate: Thin to medium bodied. Sweet upfront, with a large dose of mixed berry jam and fig cake. After a delayed and muted tongue burn, there are some bitter charcoal/tannic oak flavors that slightly mar the experience. Under that, most of the fruit notes (dry, now) from the aroma remain.
Finish: On the short side. The bitter notes carry on, along with a little red wine tannin (grape skins), vague nuttiness (raw walnuts?), and then end abruptly with only a ghost of the charcoal left. A slight disappointment.
With Water: A few drops of water do weird stuff to the aroma, bringing out strong oak and tamping down on the fruit. After a rest in the glass the fruit returns, sweeter. The palate is much better-balanced and shows a lot more of the expected fruit. The finish is still bitter, but less dry. Do this: Pour a dram and smell it until you can't take it anymore. Then add several drops or a small splash of water, let it sit 5 minutes, and THEN drink it.
Overall: The aroma on this whisky is to die for, with layers upon layers of sherry goodness. Alas, the palate is slightly marred by overbearing bitterness and the finish is a little thin and short. You can partially remedy the situation by careful use of water. That shouldn't be a necessary step to enjoy a single malt especially at the whisky maker's chosen bottling strength, but here we are.
This is Recommended, with caveats: If you're sensitive to bitter flavors, you probably won't enjoy this. If you like experimenting with adding water to whisky or (like me) will go to great lengths for a good deal in sherried scotch, then take the plunge if you find a good price: $40-$60 is an amazing price. $60-$70 is a good price. $90 is not. Yeesh.
About The Distillery
Owned by The Edrington Group and distributed by London merchants Berry Brothers & Rudd, The Glenrothes is known for its vintage-dated releases and distinctive squat rounded bottle. A principal component of the Cutty Sark blend, and also included in The Famous Grouse. The distillery, located in the town of Rothes from which its name is derived, has ten stills and uses both wooden and stainless-steel washbacks. Spirit is filled into both ex-sherry and ex-bourbon casks, from which each vintage is carefully blended to achieve varying effects.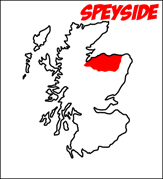 The Glenrothes Whisky Maker's Cut
48.8% ABV