Not to be confused with The Glenrothes Select Reserve, or the 10 other (!) "Reserve" bottlings from the distillery, The Glenrothes Vintage Reserve is an oddball vatting of what appears to be the leftover casks from the last public vintage releases plus a bunch of younger barrels that have not (yet) seen release: 1989, 1992, 1997, 1998, 2000, 2001, 2004, 2005, 2006, and 2007. Of those years, the 1998 vintage makes up (according to marketing) 25% or more of the volume. Since this was released in 2015 and probably came from a one-time vatting (that's conjecture), one could say this is made up of malts 8 to 26 years of age, with the 17-year making up a quarter of the bottle. Only the 1992, 1998, and 2001 have seen full-scale vintage releases, and I guess they must have sold all of the 1995, which is not represented here.
The vintages were aged in a variety of casks, so this bottling comes from a muddling of ex-bourbon (probably the majority), ex-sherry and refill casks. I was going to make a snarky comment about the irony of putting "Vintage" on the label of a No-Age Statement bottling with no vintage year on it, but I guess this technically counts. When it was released in 2015, it was listed in the $45 to $50 range, but it appears that recent closeouts have dropped the price as low as $33, at least in California. This puts it in the awkward position of being "more premium" than the Select Reserve, and yet costing less. Scotch prices dropping in this day and age? Not a great sign of a quality whisky…
Update 3/21/2022: I've revisited this review, along with its siblings in the Reserve Collection, all of which have now been discontinued!
Nose: Bready (yeasty), with sharp citrus peel notes and an overall sweet orangey vibe. (Unlike many Glenrothes, this instantly reminds me of The Dalmore, at least the younger ones). The intensity of the citrus notes and the nose tickle combine to almost convey a sense of floor cleaner. Almost.
Update: Discontinued in favor of the distillery's new permanent lineup.
Palate: Medium bodied. Sweet, but very grain-forward. Hay, banana, blanched almonds (marzipan), and a more subdued citrus flavor; like crystallized orange peel. Slightly bitter, with a touch of charcoal but not much oak presence.
Finish: Short. Bready again, with a reprise of most of the flavors from the palate. Fades unmemorably.
With Water: A few drops of water release a torrent of lemon-lime. Zesty. (See what I did there?) The palate is vaguely sweeter, but also thinner and more watery (even with only a few drops).
Overall: This tastes younger than the description would have it: that 17 year-out malt is apparently not able to stand up to all of that new millennium whisky. Hallmarks of the house characteristics (nuttiness, brown sugar, citrus and tropical fruits) are present, but one-dimensional and faint. The citrus, as appealing as it is, over-balances the rest of the experience, and the finish is forgettable. At a closeout price of $33, though, it's not a bad value for your dollar and is far better than The Glenrothes Select Reserve, Glenlivet 12 and Glenfiddich 12, but doesn't reach nearly the same bang-for-your-buck as Laphroaig 10 (apples and oranges, I know), The Balvenie DoubleWood, or even Highland Park 12. This one is certainly not winning any arguments for the NAS crowd. I would not pay full retail for it, but I might drop $33 on another bottle for casual sipping.
About The Distillery
Owned by The Edrington Group and distributed by London merchants Berry Brothers & Rudd, The Glenrothes is known for its vintage-dated releases and distinctive squat rounded bottle. A principal component of the Cutty Sark blend, and also included in The Famous Grouse. The distillery, located in the town of Rothes from which its name is derived, has ten stills and uses both wooden and stainless-steel washbacks. Spirit is filled into both ex-sherry and ex-bourbon casks, from which each vintage is carefully blended to achieve varying effects.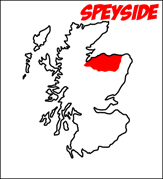 The Glenrothes Vintage Reserve
40% ABV
Acquired:
(bottle) K&L Wines and Spirits, Redwood City, CA, $33