I am always on the hunt for the holy grail of cheapskate penny-pinching whisky lovers (like myself): an interesting and flavorful single malt with regular availability for under $50. Currently, the title is held by The Balvenie 12-year DoubleWood, and for $43 it's a tough one to beat. I've been a fan of the Glenrothes bottlings that I've tried in the past, so I thought I'd give the NAS Select Reserve a shot. Note that this shouldn't be confused with The Glenrothes Vintage Reserve.
Intended to serve as a showcase of the Glenrothes house characteristics without a vintage year (indeed without an age statement at all), the Glenrothes Select Reserve was the first non-vintage bottling added to the regular lineup at Glenrothes. The distillery is tight-lipped about the contents, likely in order to retain the freedom to reformulate it as necessary depending on current stock. It's therefore only possible to guess that Select Reserve contains whisky vatted from several different years and from both types of wood used at Glenrothes (ex-bourbon and ex-sherry in Spanish oak). Judging by the flavor profile, the sherry component is probably on the light side, my guess is in the neighborhood of 20%.
The whisky is bottled at 40% ABV and retails in the low to mid $40 range, at least in California.
Update: Discontinued in favor of the distillery's new permanent lineup.
Nose: Sharp, acrid, and nutty. The nuts here are odd, like nearly-rancid walnuts. At first, this is off-putting, but it does grow on you. Lemon zest, damp hardwood sawdust, and a light, airy cereal note, like dry breakfast cereal. The whole is pervaded by a hard-to-place acidic note in between crushed grape skins, fino sherry, and grappa. After a rest in the glass, dusty golden raisins emerge.
Palate: Thin bodied. Dry and austere. Faint malty sweetness, dusty hay, and more grape skins. That weird acidic note returns.
Finish: Short. Dry and oaky, with a bit more sweetness – apricot jam. No bitterness.
With Water: A few drops of water intensify the hay notes, nearly making them barnyardy. They also bring out some hazelnut and more citrus peel. There seems to be more sugar on the palate. You can't go wrong with a little water here, just don't dilute it too much – stick to drops.
Overall: Huh. This is an odd duck. Very dry, with very little sweetness from either oak or malt. I'd guess a large amount of this malt was aged in refill ex-bourbon, if not all of it. It's certainly priced correctly. I wouldn't recommend this to a newbie – they might be put off by the hay and grappa notes, and the overall dryness – but it does serve as a good value malt to space out the more expensive bottles in your cabinet. Still, it's not a malt I crave. It's less straightforward – aka more complex – than Glenlivet 12 or Glenfiddich 12, and has less bitterness (a blessing) than Glenmorangie 10. It's also not nearly as good as The Balvenie DoubleWood 12-year, and costs about the same.
About The Distillery
Owned by The Edrington Group and distributed by London merchants Berry Brothers & Rudd, The Glenrothes is known for its vintage-dated releases and distinctive squat rounded bottle. A principal component of the Cutty Sark blend, and also included in The Famous Grouse. The distillery, located in the town of Rothes from which its name is derived, has ten stills and uses both wooden and stainless-steel washbacks. Spirit is filled into both ex-sherry and ex-bourbon casks, from which each vintage is carefully blended to achieve varying effects.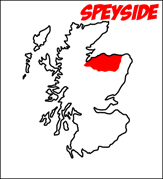 The Glenrothes Select Reserve
40% ABV
Acquired:
(bottle) K&L Wines and Spirits, Redwood City, CA, $39