As a flawed human being, I like to reduce complex multi-variable situations into simple, easy-to-remember rules of thumb. Every whisky is unique, each barrel a combination of a million different factors, but there's no way to conceptualize all of the bottles on the shelf at the local whisky shop as individuals with unique characteristics. You gotta pick one. Fine, you gotta pick at most three. Five, just five.
And when you're picking those five bottles, you need some set of flawed, inaccurate rules of thumb to come away with something at least worth the money. Avoiding non-age-stated whiskies is one possibility, as is sticking to bottles that you liked in the past. You could adhere to one or two distilleries that you're comfortable with, or if you're loaded you could eschew anything younger than 15 years. Whatever approach you pick, you will leave gems on the shelf, and that's OK. There's always next time.
For Glenrothes, my rule of thumb has become: If it's expensive, it'll be tasty. If it's inexpensive, it will taste a bit like liquid cardboard. It's not true, it's not accurate, but it does distill my experience with the brand in a way that avoids my dissolving into a quivering mass of indecision at the whisky shop. It's happened. It wasn't pretty.
And now we pivot to the fact that, once again, I am reviewing a discontinued whisky. It does not help a humble reviewer such as myself when distilleries routinely and completely replace their core lineups every four years. The Glenrothes had originally been known for its vintage-labelled releases (Such as this one), and then they ditched that unique approach to hop on the NAS train (ugh), and they have once again dropped everything on the floor in order to go back to the New Millennium and release a core range of 10, 12, 18, 25, etc. age stated whiskies (plus one quite excellent NAS expression, go figure). While I applaud this move it does leave me with unposted reviews of now-defunct whiskies. Harrumph. So now you get them all at once.
The Glenrothes Sherry Cask Reserve was a way for The Glenrothes to showcase its house malt with a background of sherry aging. As part of the "Vintage Collection" released in 2015 it was also a way to dump together unused vintage-dated stocks and get away with classic NAS pricing (that is, more money for younger – on average – whisky). I suppose I can't be too hard on that decision now that they've abandoned it in favor of age-stated bottles.
Next in the series: The Bourbon Cask Reserve.
Thanks to Louis & Dalina for the gift!
Nose: Distinct raisin-y sherry, with very mild rancio notes but a lot of meaty date and fig. Not specifically sweet, but the fruit notes are forward. Behind the fruit is mild caramel and graham cracker. Not a sherry bomb by any measure, but the sherry presence is dominant.
Palate: Moderate body, not quite syrupy. Very mild tongue burn. Sherry is, again, at the fore but with dried fruits and little sweetness. Some dark chocolate, roasted coffee beans, and black licorice.
Finish: Medium-long. Dry, with the little fruit sweetness from the palate gone now, leaving dusty dried fruit, charcoal, and mouth-drying barrel tannins. Fades with a ghost of licorice.
With Water: A few drops of water add a little (welcome) sweetness to the sherry fruit on the aroma. The palate flavors seem thinner, but the finish is also sweeter. Water seems to improve the experience here, but be very careful with the drops – at 40% this can't handle much more dilution.
Overall: Quite dry, but with a very clear sherry presence. If you generally avoid sherry-aged whiskies because you find them too sweet, this might be an option to try. It also avoids a lot of the bitterness found in the Bourbon Cask Reserve.
That said, at $50 – $60 it's not exactly an entry-level malt, and with no age statement… well, there are better options.
About The Distillery
Owned by The Edrington Group and distributed by London merchants Berry Brothers & Rudd, The Glenrothes is known for its vintage-dated releases and distinctive squat rounded bottle. A principal component of the Cutty Sark blend, and also included in The Famous Grouse. The distillery, located in the town of Rothes from which its name is derived, has ten stills and uses both wooden and stainless-steel washbacks. Spirit is filled into both ex-sherry and ex-bourbon casks, from which each vintage is carefully blended to achieve varying effects.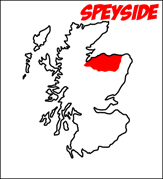 The Glenrothes Sherry Cask Reserve
40% ABV
Acquired:
(100ml) from Reserve Sample Set. Thanks Louis!