This is part of a series on the now-discontinued Glenrothes Vintage Collection. For the introductory diatribe    soapbox rant    unnecessary exposition background information, start with the Sherry Cask Reserve.
Like The Glenrothes Sherry Cask Reserve, the Bourbon Cask Reserve was a way for The Glenrothes to showcase its house malt with a background of only ex-bourbon aging. As part of the "Vintage Collection" released in 2015 it was also a way to dump together unused vintage-dated stocks and get away with classic NAS pricing (that is, more money for younger – on average – whisky). I suppose I can't be too hard on that decision now that they've abandoned it in favor of age-stated bottles.
Next in the series: The Vintage Reserve.
Thanks to Louis & Dalina for the gift!
Nose: Soft vanilla, graham cracker, fresh hay, brown sugar, and a slight tinge of cut green grass. Simple, but inoffensive.
Palate: Moderate body, with a ton of vanilla upfront. The tongue burn is mild, and is accompanied by a solid coconut note that meshes well with the vanilla (piña colada!). Mildly sweet, and with only a touch of balancing bitterness.
Finish: Medium-short. That bitterness comes through stronger on the finish, with an oaky tannin and some also-bitter charcoal. Vague nuttiness, perhaps walnuts. Fades with a nondescript grassy/vegetal note.
With Water: A few drops of water wake up the nose tickle, but drown out the other aromas, necessitating a rest in the glass. The palate seems unaffected, the finish slightly sweeter. I don't think this needs water, but if you're having trouble with the bitter finish, some water might help a little.
Overall: As I've experienced with young Speyside ex-bourbon malts in the past, some nice sweets and tropical notes (in this case, coconut) are marred by bitterness on the finish. I don't think the low ABV does this any favors, but it definitely does start out strong, and is able to stay compelling through the length of the palate. Even though the pricing is closer to realistic, with it squarely under the Sherry Cask Reserve, I would pass on this one.
About The Distillery
Owned by The Edrington Group and distributed by London merchants Berry Brothers & Rudd, The Glenrothes is known for its vintage-dated releases and distinctive squat rounded bottle. A principal component of the Cutty Sark blend, and also included in The Famous Grouse. The distillery, located in the town of Rothes from which its name is derived, has ten stills and uses both wooden and stainless-steel washbacks. Spirit is filled into both ex-sherry and ex-bourbon casks, from which each vintage is carefully blended to achieve varying effects.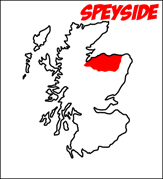 The Glenrothes Bourbon Cask Reserve
40% ABV
Acquired:
(100ml) from Reserve Sample Set. Thanks Louis!