I previously reviewed (and liked!) the 10 year release from Tamdhu after their major brand revamp. They haven't exactly blown up since then, but when I was at the liquor store in my full peri-apocalyptic hazmat gear looking for a sherry bomb to include in a Zoom whisky tasting for my college friends, a bottle of the 12 year caught my eye. Now, I have to admit I was looking for my go-to sherry bomb under $50: GlenDronach 12 year, which I would have definitely used for this tasting if it had been in stock. The Aberlour was overpriced and the Macallan was ridiculously overpriced, so I decided to take a chance on the Tamdhu.
Aged exclusively in sherry casks for the full 12 years of maturation for that pure sherry bomb goodness, Tamdhu uses both first fill and refill American and European Oloroso sherry casks. I've discussed sherry aging on this blog before, and the topic is (as ever) murky. It's probably safe to assume that the company is using whatever "real" sherry barrels (those would be the European oak casks) it can get its hands on, while supplementing their supply with American oak (ex-bourbon) that has been "seasoned" with sherry. "Seasoned" here means the casks are painted with a sherry-derived sludge and allowed to sit for a few weeks or months. As gross as that sounds, the practice is widespread and due to the very low global demand for aged sherry, it's the only thing standing between us and a dramatic lack of sherry-aged whisky.
The 12-year expression was launched in the Fall of 2018 to replace the 10 year. It's not often these days that a single-malt brand increases the age-statement on its flagship expression. The whisky is bottled at 43% ABV without added color or chill filtration, and retails in the low $60 range, which is slightly more than the 10 year used to fetch.
Nose: Delectable, fruity aroma with a lot of both fresh and dried/jammy fruits: blackberry, pear, fig, raisin, red currant, and red apples. Under all the fruit there is a layer of pound cake and butterscotch. A rest in the glass reveals a mild tart vinegar note, like sherry vinegar or red wine vinegar. Polished… downright elegant.
Palate: Moderate, nearly syrupy body. On the tongue, the fruits turn predominantly dried: prune, raisin, fig cake, berry jam. There is quite a lot of oak, with barrel char that is almost smoky and tannic, slightly astringent oak that starts to dominate. The grain is very much in the background, overshadowed by the oak and dried fruits.
Finish: Medium length. Charcoal again, with surprisingly little of the fruit notes carrying through. Mouth-drying oak tannins, slightly bitter barrel char, and a tinge of menthol on the tail end.
With Water: A few drops of water increase the nose tickle without adding much else. The water brightens up the fruit on the palate, though, and adds a layer of malty sweetness that was lacking. The finish also picks up a tart note. Water is a great idea with this one.
Overall: This has an excellent aroma, and a decently well-balanced array of flavors on the tongue. However, it starts to disappoint on the finish, which is where it falls down against classic sherry bombs like Macallan and GlenDronach. It's around the same level of quality as the retired Tamdhu 10 year, although the extra maturation has added both fruit and bitterness in equal measure. I'm happy with the purchase, but missing my GlenDronach 12.
About The Distillery
This Speyside distillery was built in 1896 and was soon sold to Highland Distillers (now a subsidiary of Edrington). Tamdhu is known mostly as the site of the only functional Saladin box-style maltings in Scotland, which produces all of the distillery's own malt requirements and also supplies unpeated malt to Highland Park and Glenrothes as well (or did, when it was owned by Edrington). Tamdhu has six stills and uses wooden washbacks. Its malt was often used in The Famous Grouse, J&B, and Cutty Sark blends while it was owned by the Edrington group. In 2011 the distillery was sold to Ian MacLeod Distillers, owners of Glengoyne and several blended brands, after being shuttered for three years. Water comes from either the Tamdhu burn (which flows into the Spey), or from an on-site well that taps into the gravel of the River Spey. If the distillery still uses the well, that would make it the only distillery in Scotland that still uses water directly from the Spey.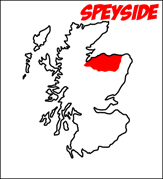 Tamdhu (12 year)
43% ABV
Acquired:
(750ml bottle) Total Wine and Spirits, San Jose, CA, $58.