Ok, so picture that you're Compass Box master blender and visionary John Glaser. You're sick and tired of the SWA and the EU/UK labeling laws keeping you in "the box" and telling you what you are not allowed  to print on your labels in the name of transparency. What do you do? You decide to take a venerable old cask of Glenlossie and you dump in a teaspoon of 1 year-old spirit from Girvan grain distillery. You have just turned a very expensive cask of whisky into a rot-gut "Spirit Drink" in the eyes of the law. It can't even be called 'scotch'. Then you sell it for $180 a bottle. Now that's what I call a perverse sense of humor, and I fully laughed out loud when I read the fact sheet.
The name is kind of unrelated to this whole "screw the man" approach to whiskymaking: Stranger & Stranger is the name of the firm that designs Compass Box's downright lovely bottle labels and other graphics, and this release is to recognize 10 years of collaboration between the two companies.
To be more specific about the makeup of this bottle, it's 80% ex-bourbon Glenlossie, 14% ex-bourbon Glen Elgin, 5% ex-sherry Linkwood, and the aforementioned 1% of 1 year-old Girvan grain spirit. Note that the grain spirit is 1 year old because Glaser filled Girvan new-make into American oak barrels and "seasoned" the wood for a year before removing it. The "1%" in the blend is what was left in the barrels. I'm not allowed to tell you the ages of the other components (I promised), but feel free to email hello at compassboxwhisky.com and ask them yourself. Suffice it to say that this whisky, on average, is old enough to order its own scotch.
For what it's worth, Stranger & Stranger is bottled at 46% ABV without chill-filtration or added color and was a limited release bottled in September of 2018. I received my tasting sample thanks to Debbie at The Collective PR. Thanks, Debbie!
Nose: Extra shy right out of the bottle. Give it time in the glass. Even then, the aroma is akin to freshly-dried laundry. Airy, light, and slightly but complexly fragrant. Green apple and/or apple blossom, vanilla, lemon peel, and green banana.
Palate: Soft, medium bodied. Densely, surprisingly, fruity. Juicy plums, apricots, apple cider, green pears, and melty caramel. On second tasting, banana cream pie.
Finish: Medium length. A bit of a muddle. Green grapes… fresh banana… whipped cream… kiwi… and confectioner's sugar. There is no bitterness. A weird one.
With Water: A few drops of water amp the nose tickle more than I like. The water adds a banana bread note. I would skip the water, unless you want to experiment and see if you can make sense out of this.
Overall: I… What? This is a confusing dram. I started out thinking it was arid and lacking aroma. Next, I found it to be bursting with juicy fresh fruits on the palate. Then, I find a confusing muddle of disconnected notes on the finish.
I get that this is a limited release, and I respect the Hell out of John Glaser for adding what amounts to a teaspoon of 1 year-old grain whisky to a barrel of what is no doubt very expensive old Glenlossie which forces him to label this as a "Spirit Drink" instead of a Blended Malt. That kind of middle finger to the authorities-that-be… I absolutely love that. Still, I just didn't really enjoy the dram. It's shy and has a vague, muddled finish despite its tasty fruit-forward palate. I would be trying to sing the virtues of it if I had just tasted, say, a $50 Deanston. The fact that this is $180 should tell you all you need to know.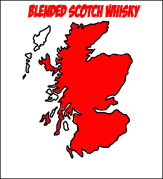 Compass Box – Stranger & Stranger
46% ABV
ScotchNoob™
Mark
:
Acquired:
(50ml review sample) Thanks Debbie!