So… I love Compass Box. I do. I think they make some of the most innovative and most interesting products in the whisky market, and they make several of my favorite blended scotches and blended malts. Unfortunately, I just didn't get this one.
I mean, I get the joke. I'm not going to talk about Magritte because I don't know the first thing about art and I'd just embarrass myself if I tried, but I get that John is making a commentary on the silliness of the collectible whisky segment of the market and the producers that keep pandering to them with more and more ridiculously-packaged collectible releases.
I just don't get the whisky. This is a blend of some seriously old scotch, (and I love me some old scotch), with a price tag to match ($250 or so. Eek!), so I was disappointed to find that the whisky just didn't click for me. I found it marginally good, with some decidedly 'old' flavors, but nothing to make my eyes roll back in my head. For $250, I expect some involuntary paroxysms of ecstasy.
Aside from the taste, the specs are spot-on. Compass Box was kind enough to tell us EXACTLY what's in this whisky. Read my rant on Flaming Heart – Fifth Edition for more about how the SWA reacted to this kind of transparency:
79% 19 year-old Glen Ord from a first-fill sherry butt
10.1% 40 year-old Strathclyde (grain whisky) from a refill American Oak Hogshead (ex-bourbon)
6.9% 40 year-old Girvan (grain whisky) from a refill American Oak Hogshead (ex-bourbon)
4.0% 30 year-old Caol Ila from a refill American Oaks Hogshead (ex-bourbon
The grain and malt make it a Blended Scotch Whisky. It's bottled at 53.1% ABV (cask strength), without chill-filtration or added coloring. It was bottled in August 2015 with only 4,992 bottles filled.
Nose: Supple – like new leather – and not at all hot. Ripe bananas, dried apricots. Subtle smoke, cocoa nibs. Deep in the glass there's something buttery that reminds me of chocolate croissants.
Palate: Creamy and silky. Entry is a little hot. Marzipan, smoked almonds, muted campfire smoke. Sherry comes across as desiccated figs, nearly devoid of sweetness but resinous and umami. A hint of barnyard (old hay).
Finish: Long. Quite bitter, like Campari without the sugar, or very strong black coffee. Charcoal. Fades with salty wisps of smoke.
With Water: A few drops of water bring out a nice caramel roundness and balances out the heavy banana. Now the predominant aroma is of salted caramels. The same is true of the palate, which burns less and has a touch more sweetness that provides better balance. It's amazing that only 4% by volume of Caol Ila could have yielded so much peaty smoke in the blend.
Overall: I'm torn (cue the Natalie Imbruglia). I expected some luxurious sherry notes, but found them mostly dried up. I expected a faint echo of peat from the Caol Ila, and found it bathed in smoke, especially on the tongue. Added water brought some much-needed balance, but still I suspect that slightly-peated blends, even of this calibre and advanced age, are not my cup of tea.
Still, I must give John Glaser and Compass Box props for the exquisitely detailed component information, for the tongue-in-cheek self-referential humor, and the flat-out cojones to sell a $250 bottle of scotch – blended no less – with a label that looks like it was absentmindedly scrawled by a employee on the bottling line.
I even went back and tasted this again the following day to see if I'd missed something. I found the same nose, and the same palate although maybe a little better balanced with some nutty sweetness up front (hazelnuts). I was also able to taste some of the sherry this time, like jammy pie filling. Still, my overall reaction is still a resounding 'Meh'. For the price that makes it an easy "Not Recommended", but I'll mark it "Try Before Buy" because it's possible I got a bad sample or (more likely) had some repressed taste memory that this triggered, or something. Sorry, John! I still love you! Please love me back!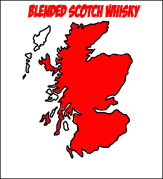 Compass Box – This is Not a Luxury Whisky
53.1% ABV
ScotchNoob™
Mark
:
Acquired:
(100ml sample bottle courtesy of Compass Box)