The "Big M" and I have a love-hate relationship. The Macallan 18 was one of my first favorite malts, and The Macallan 12 was one of my first cabinet staples. Since then, Macallan's brand has taken off and been continuously associated with luxury, with price increases to match. Four years ago I could buy a bottle of Macallan 18 for $110. Now? It's $220. I have not considered Macallan to be worth the cost of entry for quite a long time now, and the recent "Macallan Colors" debacle has lowered my respect for the brand further. (See my review of The Macallan Gold here)
Still, it can't be said that Macallan makes an inferior product. They consistently produce tasty sherry-matured whisky with a very high bar for quality. I can honestly say I have never tasted a Macallan product that I disliked.
The Fine Oak series, launched in 2004, offered a look at Macallan with some of the sherry stripped away. Like The Balvenie DoubleWood, the Fine Oak series is a marriage of traditional Macallan matured in ex-sherry casks, with Macallan distillate aged in ex-bourbon. As sherry casks are more expensive than bourbon barrels, this allowed Macallan to put out bottlings with a different style that also cost a little less. Initially met with mixed reviews with most of the negative reviews from whisky enthusiasts who saw the line as a "dumbing down" of the previously "purely" sherried malt. I confess having the same opinion before tasting it myself. I thought "Why would I want to have Macallan that tastes a little *less* like Macallan?" Now I have my answer: The price.
Nose: Not the familiar Macallan profile, although there is a nutty, meaty undertone that reminds me of the flagship 12 year. There are fruit notes here – fig, plum, etc. – but they are muted, secondary to the nutty/malty notes that take the fore. These are the standard array of caramel/nougat/butterscotch and are well represented and unblemished. I can find no fault, although there's nothing exciting either.
Palate: Thin bodied, but nutty – hazelnut butter and walnuts. Some slight resiny sherry notes (again, muted and in the background), otherwise an echo of the aroma. Not particularly sweet.
Finish: Medium-long. Peanut butter, fig jam, fading without bitterness. Pleasant.
With Water: A small splash of water wakes up an array of fresh fruit notes (fresh and dried berries), but thins the palate even further. Definitely try this with and without water.
Overall: A pleasant dram, with all of Macallan's polish and refinement for a very un-Macallan price. As long as you don't mind missing out on the signature Macallan fruit, this would make a reputable daily sipper in the vein of Balvenie DoubleWood 12 (but almost $10 cheaper). This is a Must-Try for anyone with budget in mind.
About The Distillery
The Macallan is big. Real big. Prized by collectors, consumed all over the world, The Macallan is a marketing powerhouse, with a very wide range of single-malt expressions targeting local tastes in every major market. Distilling almost continuously since 1824 when Scotland first legalized the production of spirits, The Macallan releases "replicas" of its older bottlings and also continuously experiments with new finishes. With global whisky tastes evolving away from the classic "all Sherry, all the time" style, The Macallan is battling its image as a Sherry Monster by releasing a "Fine Oak" range that focuses on the wood influence, and using a lower proportion of Sherry aging. You can always rely on a flagship Macallan to display big sherry notes of dark fruit, raisins, and spice.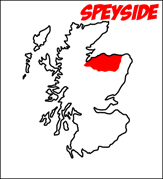 The Macallan Fine Oak (10 year)
40% ABV
Acquired:
(750ml Bottle): Trader Joe's, San Jose, CA $36.