Color: Bright Amber
Nose: Sherry, peach, almond/amaretto, golden raisins.
Palate: Rich bodied, big sherry notes of red plums, canned apricots, and well-aged red wine. The oak is heavily present as well, with undertones of vanilla, and a sweet, sappy, freshly-cut-lumber quality. Young, sharp, and bright tasting, although the complexity of the malt is overshadowed by the heavy sherry and oak influences. Not as sophisticated as the older Macallans, but shows a decent balance between oak, sherry, and malt.
Finish: Long and evolving, turning fruity and raisiny.
Adding a few drops of water gives the malt a sweeter, more enjoyable aroma, with a hint of flower pollen. On the palate, the water thins the body but reveals flavors of honey, rosewater, and lighter fruits (banana, champagne grapes, peaches, yellow plums). I highly suggest a few drops of water with your Macallan.
About The Distillery
The Macallan is big. Real big. Prized by collectors, consumed all over the world, The Macallan is a marketing powerhouse, with a very wide range of single-malt expressions targeting local tastes in every major market. Distilling almost continuously since 1824 when Scotland first legalized the production of spirits, The Macallan releases "replicas" of its older bottlings and also continuously experiments with new finishes. With global whisky tastes evolving away from the classic "all Sherry, all the time" style, The Macallan is battling its image as a Sherry Monster by releasing a "Fine Oak" range that focuses on the wood influence, and using a lower proportion of Sherry aging. You can always rely on a flagship Macallan to display big sherry notes of dark fruit, raisins, and spice.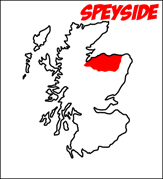 The Macallan (12 year)
43% ABV
Acquired:
(Bottle): Costco, Folsom, CA $37.