Linkwood. Linkwood… Nope, I got nothin'.
I've heard of Linkwood in the same way you hear of Happy the dwarf, Blitzen the reindeer, and Pete Best the Beatle (see what I did there?): in a list of other barely-knowns. The distillery, a long-time stalwart in the blending library of Diageo, hadn't had a branded official single-malt bottling until 2008, aside from occasional inclusion in Diageo's Flora and Fauna series of one-offs. Most of the liquid produced goes into blends such as Johnnie Walker and White Horse, which is an old story with Diageo's various "blending fodder" distilleries such as Glen Ord, Clynelish, Glen Elgin, Royal Lochnagar, and so on.
Thanks to Katia from ImpEx, I was able to try my first Linkwood: a 14 year-old single barrel from Exclusive Malts. One interesting aspect of the whisky, which I've tasted in some other single malts, was this "barnyard" flavor that often crops up in whisky books. It's hard to describe beyond that moniker – something in between mouldy barn rafters, dusty well-settled hay, and unwashed animal hides. While that sounds awful, it brings an undefinable aura of authenticity to a malt, a reminder that this is a real product of the earth, made by real people with sweat on their brows and from barley farmed by people with horses in their barns. (Although the flavor may be from 4-ethyl phenol, which builds up in old wine barrels). With quality control and careful consistency management, this is a flavor that is disappearing from the whisky landscape, as it doesn't align with the crisp packaging and snappy logos of the modern era. More's the pity.
Nose: Hay. A ghost of peat. Barnyard, with the heady mustiness that comes with older-style malt. Light and wispy.
Palate: Lemon-lime and a burst of sour sweetness, followed by a very intense 110-proof tongue burn. After the tears clear from my eyes, I can taste smoldering hay, heathery peat (no sense of the ocean), and straightforward malt (breakfast cereal, bakery goods, etc.). Take small sips of this.
Finish: Long. The smoke comes to the fore, with tons of charcoal briquette, campfire, and the ever-present hay. Fades without bitterness – nice!
With Water: A few drops of water bring a meaty/salty bacon-like element to the nose, and tames the fire on the tongue. I highly recommend water with this dram.
Overall: I did not expect this level of peat from Linkwood. While it teases on the nose, it makes itself felt once it hits the tongue. A nice example of the hay-and-heather style of Highland peated malt, which is representative of the style of Highland malt made before the advent of maltings with non-peat heat sources.
Try Before Buy unless you're a big fan of Highland peated malt.
About The Distillery
This Speyside distillery, one of Diageo's stable, was founded in 1821. It runs two separate still-houses, with the older one run only a few months per year. Through long fermentation, low-gravity wort, and a number of other distillation practices, Linkwood produces a very light, subtle spirit that is much in demand by blenders and independent bottlers alike.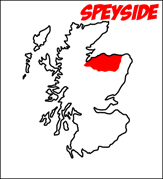 Exclusive Malts: Linkwood (14 year) 1999-2014
55.8% ABV
Acquired:
(Sample) Courtesy of ImpEx Beverages. Thanks, Katia!