Yet another of Diageo's stable of "blending fodder" – some malt distilled at Lochnagar finds its way into Johnnie Walker (Blue, in particular) and Vat 69, but the majority of the output of Diageo's smallest distillery (smallest in production volume, that is) is now bottled as a single malt. This includes a Distiller's Edition finished in Moscatel casks and an NAS Selected Reserve edition aged in sherry casks. The distillery's single malt does not seem to find distribution into the US, except via a few independent bottlings which are few and far between.
The official portfolio labels underwent a recent redesign.
Nose: Grain-forward (puffed barley), lemon peel, fresh banana, airy with light fruits and mild floral perfume. A rest in the glass only intensifies the banana notes. I don't know what banana flowers smell like, but I'd guess it's something like this.
Palate: Thin body. Some vanilla sweetness and coconut water, tame tongue burn, and a dry austere nuttiness, like unsalted raw almonds. Fresh, though. It reminds me of those scented candles that say "Fresh Laundry" or "Fresh Air".
Finish: Short. A reprise of the palate notes, but with a bit of mouth-drying tannin and a wash of mild bitterness. Gone in an instant.
With Water: A few drops of water seem to dampen the aroma, and also increase the nose tickle (it wasn't noticeable before). The palate is a bit washed-out. At 40%, this needs no additional water.
Overall: I mean, it's OK. A very standard Highland malt from a very standard (likely refill) combination of sherry and ex-bourbon casks. Even at 12 years of age it has little maturity or development and zero complexity. The only off-note is the bitterness on the finish, but it's not balanced by any interesting characteristics. A disappointment for more than $25. Not something I would bother to carry back to the US on a plane (or pay shipping from the UK!).
About The Distillery
The Lochnagar distillery was built in 1845 and acquired its 'royal' tag soon after, when Queen Victoria visited the distillery with her family and then began ordering casks of the whisky for her personal use. The whisky soon became a favorite of the Queen, who mixed it with claret (red Bordeaux wine). Royal Lochnagar malt served as the heart component in the Vat 69 blend. Process water collects in a nearby dam, and is clear and heathery.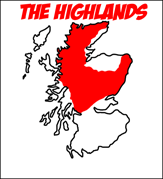 Royal Lochnagar (12 year)
40% ABV
ScotchNoob™
Mark
:
Price Range:
$40 - $55 (not available in the US)