I'm a big John Glaser fan. I think he's done more to elevate blended scotch and especially blended malt (The Artist Formerly Known As Vatted Malt) than anyone in the industry. That said, the last many releases I've found to be overpriced and while not underwhelming, they have not exceeded expectations. I'm sure this is due to a drastic increase in pricing of barrels on the secondary market, a drastic decrease in the quality available on the secondary market (distilleries are keeping their good barrels for popular limited releases), and frankly a limited canvas. If your audience is jaded whisky drinkers like yours truly who expect to have their heightened expectations exceeded with every new release, and all you've got is a dwindling supply of Clynelish, Linkwood, Caol Ila, and Benrinnes barrels to draw from, well… I guess I should be more lenient.
The new 2021 release of Orchard House saw a bit of a return to Glaser's roots. It's light, fruity, refreshing, and priced at the midrange of the market ($44 – $50 here). The whisky is drawn from 39% Linkwood, 29% Clynelish, and 20% Benrinnes barrels, all first-fill ex-bourbon. This leads to a lot of "orchard fruit" notes and a relatively small amount of the heavier fruit notes associated with ex-sherry casks which are usually present in Compass Box blends. The remaining 12% is a mixture of 8% malt from an oloroso-seasoned barrel from "a distillery near the town of Aberlour" which probably just means Aberlour, 2% ex-bourbon Caol Ila, and 2% of John's favorite mixture of Highland malts aged in a barrel with heavily toasted French Oak heads.
The ages of the components are undisclosed due to The Scotch Whisky Association's draconian policy on component age statements but you can email hello at compassboxwhisky.com and ask if you're curious. Suffice it to say that everything 10 years of age or younger and the average age is about 8.
In a bit of a departure for Compass Box, many of the components were sourced as new-make spirit and then barreled and aged by Compass Box in their own warehouse. I'm guessing this is part of the company's attempt to expand their blending palette and avoid being at the mercy of the secondary market. Apparently they foresaw this problem and began this program around 8 years ago. Let's hope they have many more goodies secreted away in their warehouse for future releases.
The vatted blended malt is bottled at 46% ABV without chill filtration or added color.
Nose: Waxy dried fruits: dried apricot, dried mango, dried coconut. Beeswax, fresh lime, vanilla taffy. After awhile, I can detect fresher fruits: pear, primarily, but maybe peach as well. Complex, but a little reticent.
Palate: Medium bodied, almost syrupy. Anise up front this time, sweetened into licorice candies or nonpareils. Marzipan, almond extract, and dried apricot.
Finish: Of medium length. Drying, with a continuation of the anise flavors – now straight up cardamom – and a reassuring lack of bitterness. Fades with more anise and a touch of mint.
With Water: A few drops of water add a few tart fruit to the aroma – lemon-lime – as well as some nondescript floral notes. The palate is softer, sweeter, nuttier, and in better balance with the (still present) anise flavors. The finish might be sweeter as well. I highly recommend experimenting with water on this one.
Overall: I got all the fruit I wanted (minus apples, I guess) in the aroma, but was a little disappointed to mostly detect anise derivatives throughout the rest of the experience. Of course, once I had licorice on the brain, there was no dissuading my tongue from tasting it exclusively. I should probably point out that most Calvados contains a heavy dose of this flavor, at least for me, so maybe that's the form the apples are taking here. I am impressed by the lack of bitter notes on the finish – bitterness is rampant in Speyside single malts at this age range.
Water made an outsized difference with this dram. I suggest you try some water as well.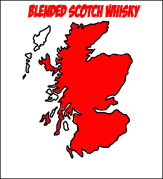 Compass Box – Orchard House
46% ABV
ScotchNoob™
Mark
:
Acquired:
(750ml bottle) Mission Liquor, Pasadena, CA $50