Like the recently-released 3 Year Old Deluxe, this limited-edition bottling is a political commentary on the troubles that Compass Box has had with innovation-squelching laws and regulations. This being the 10-year anniversary of Compass Box having to halt production of the original Spice Tree, a blended whisky with French oak barrel staves inserted into the barrels (a scotch whisky regulation no-no), the Extravaganza is a bumped-up version of the remade Spice Tree, which uses toasted new French oak barrel heads instead of inserted staves in accordance with regulation. Compass Box's attempts to maximize transparency apply to this bottling as well, however they cannot publicly reveal the ages of the older components in this (or any other) blend. They CAN tell you privately if you email them and ask. Just please don't share this information on forums, blogs, or comment sections, as that could open Compass Box up to accusations of third-party marketing.
As is custom with Compass Box these days, the components of this whisky are scrupulously detailed. Rather than try to transcribe it all here, I'll just share the handy diagram:
Wow, so boiling that down, it's like a sherried Spice Tree but with older-than-usual components. You've got some Clynelish, Dailuaine, Teaninich, Glen Ord, Benrinnes, and Allt-a-Bhainne, and various sherry barrels, bourbon barrels, and the Spice Tree "Hybrid" barrels (ex-bourbon barrels with toasted new French oak heads) at varying char levels.
The blended malt is bottled at 46% ABV without added color or chill filtration.
Nose: The sherry is apparent – full bright red fruits, with a hint of darker preserves. A blanket of vanilla cake frosting pervades all, but is studded with cloves and wisps of sandalwood. Overall, malty and light with aspects of spice and sherry. A rest in the glass reveals some just-ripe banana.
Palate: Full bodied. Beeswax (Clynelish), but with a huge spike of baking spices (clove, cinnamon, mace, and especially nutmeg) and fresh hay. This passes, leaving cinnamon bun (with frosting), and ruby port.
Finish: Of medium length. Nutty, with more jam notes. Not exactly peanut-butter-and-jelly… more like hazelnut-butter-and-fig-jam. Fades relatively quickly, leaving singed cloves and sweet oak.
With Water: A few drops of water mute the sherry notes (alas), while highlighting some French Oak characteristics (cinnamon, vanilla, sandalwood). The palate has a little more cinnamon and vibrancy, the finish a little more malty caramel. Still, you should try this without water first. You probably won't need to add any.
Overall: A very tasty, if not exactly overwhelming blended malt. I expected to be wowed like I was with Flaming Heart's Anniversary Edition. Instead, I find a very competent blend with an interesting array of flavors for slightly too much money. However, if you or someone you know are a fan of the basic Spice Tree, this would be a worthy one-time upgrade for a special occasion… and Christmas is coming.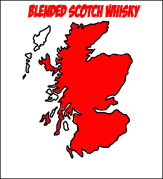 Compass Box – Spice Tree Extravaganza
46% ABV
ScotchNoob™
Mark
:
Price Range:
$130 (estimated)
Acquired:
(50ml sample bottle courtesy of Compass Box. Thanks Jonathan!)