I have conflicting emotions about organic whiskies. Personally, I choose organic produce and meats when shopping, to reduce my family's intake of residues from pesticides, such as Monsanto's Roundup, which have been detected in everything from wine and food to human blood and breastmilk. As GMO crops are more and more widely-used in the US and other non-European agricultural centers, the use of such pesticides (which have synergies with the genes inserted into engineered crop strains) has continued to increase. That said, I have a hard time imagining that those residues would persist through the distillation process. Even if I did have that concern, there are only a handful of organic whiskies on the market, and restricting myself to those is unthinkable. 🙂 Still, I'm a big proponent of the use of heritage and heirloom strains of barley and other grains in whiskies, and I think that the more care and consideration goes into the growing of the grains, the more quality one can expect in the final distilled product.
Benromach, a tiny distillery with only 2 stills and owned by independent bottler Gordon & MacPhail, produces a range of craft single malts. The Organic is part of their "Contrasts" series. I was able to taste the Organic along with their standard lineup at a recent tasting event in Redwood City, CA.
Unlike Benromach 10, this single malt is matured in virgin oak barrels with a light char (as opposed to the heavy char used in bourbon barrels) for an undisclosed time – reportedly around 5 and a half to 6 years. The malted barley used is 100% certified organic, and this release (in 2006) was the first-ever certified organic single-malt scotch. The whisky is bottled at 43% ABV without added color.
Nose: Nutty, but similar to the 10 year. Brown sugar, and a little charcoal.
Palate: Light, almost watery body. Slightly tart (lemon/lime).
Finish: Medium-short. Bubblegum! Somewhat floral. Rosewater?
With Water: A dash of water brings out an unfortunate "white dog" vegetal/grassy note on the aroma. After a rest in the glass, this transforms into ripe banana on both the nose and palate.
Overall: Interesting, containing oaky flavors but without heaviness or bitter tannins. Nice nuttiness, but the reaction to water betrays its youth. That grassiness reminds me of previous batches of Benromach 10 year, which I did not detect in my review of a recent batch. I'd go out on a limb and say that Benromach needs to reach an approximate age of 10+ years to taste properly mature. I would not spend $15 more to get a younger, less-tasty version of the 10-year, even if it is organic. Note that I would be willing to pay that premium for an organic release with a 10 year-old age statement, if it was at least as good as the standard one.
Note: Any discussion in the comments of the science of GMOs or the health consequences of consuming them will be considered off-topic and removed. Please talk about the whisky, not about food politics.
About The Distillery
The Benromach distillery has a rocky history of lengthy closures and juggling ownership since its construction in 1898, but is now in the steady hands of independent bottlers Gordon & MacPhail. The new owners refurbished the distillery and began producing malt in earnest in 1998, and are now bringing a line of official bottlings to market. The distillery uses water from a spring in the Romach Hills, and proudly claims to use only first-fill barrels for aging whisky.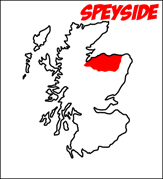 Benromach Organic
43% ABV
Acquired:
Tasted at an event, Redwood City, CA, in October 2016.