This one falls in the category of "why didn't I think of that?": The Lost Distillery Company, founded in 2012, uses archival records and the history of regional distillation of whisky in Scotland to create a "map" of the likely flavors and aromas present in long-closed distilleries, and then creates and bottles replicas of those whiskies using blends of modern malts. One could argue that without actual preserved samples to taste and compare with, these replicas really could taste like anything and nobody would be the wiser. "One" would also be a buzzkill at parties, I imagine. At an entirely reasonable $43 a bottle, you can't really complain too loudly about the possible inaccuracies in the Lost Distillery Company's replica process. Read more about it here. If nothing else, it's a fun story and a tasty whisky. Compared to a lot of the other types of "Trust us, we're historical!" marketing being done in the whisky sector, this one is pretty harmless.
The Lossit distillery was the largest producer of (then illicit) whisky on Islay. The distillery was founded in 1817 in the town of Ballygrant and closed in 1867 when blended scotch ate the lunch of many of Scotland's small malt-only distilleries, forcing closures across the country. For a seriously in-depth history of Lossit, click here. To re-create this lost malt whisky, The Lost Distillery Company blended 5 to 10 single malts around a centerpiece of peated Ben Nevis, including a few malts finished in oloroso and PX sherry casks. Without chill filtration or added coloring, Lossit is bottled at a drinkable 43% ABV in an attractive matte black bottle.
Nose: Lightly, teasingly, peated. White peach, green tea, and vanilla. Delicately sweet, with a very slight hay character.
Palate: Thin body. An initial bite of charcoal-flecked smoky peat (like Ardbeg). Mild tongue burn. Slightly meaty, black pepper, and only the barest sweetness. Much peatier than the aroma let on. Campfire.
Finish: Long. Peppery, with slightly bitter charcoal. Fades, leaving walnuts and cut hay. Bracing, drying, and spicy.
With Water: A few drops of water draw more peat out of the liquid, which seems mossy. It also noticeably sweetens the palate, adds a little body, and makes the finish more vibrant and tart. Water does not go amiss with this one.
Overall: This actually reminds me of a cross between young Ardbeg and Talisker. It is peppery and robust like Talisker, but with strong wood-fire (as opposed to maritime) peat and charcoal flavor, like Ardbeg. The peach and tea on the aroma is a nice bonus. This is priced about right in the low-$40s, and stands up to comparisons with single malts in that price-range although it's not going to replace Laphroaig 10 for the mid-range peat spot in my cabinet. Having never tasted real 200 year-old Lossit, I can't say how accurately this depicts the lost distillery's character, but it definitely doesn't stray far from modern peated malts already on the market.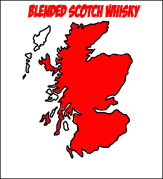 Lost Distillery – Lossit
43% ABV
ScotchNoob™
Mark
:
Acquired:
(50ml sample) Courtesy of Colangelo & Partners. Thanks Colleen!