Independent bottler Douglas Laing has been weathering the dry years (decades?) of the single-malt boom by making its name on blended malt whiskies such as Timorous Beastie, Rock Island, and Big Peat. The bottler still puts out excellent casks of single malt under its Old Particular label, and I have been very pleasantly surprised by the value offered by some of them. That said, it's a dry time for independent bottlers because there is so little "extra" scotch lying around in warehouses for them to snap up, resulting in a corresponding drop in quality (or, more commonly, a drastic rise in price) across the whole independent market. Some bottlers, like Gordon and MacPhail, have decided to stop trying to beat them and joined them via the purchase of a distillery (Benromach), while others such as Douglas's brother Hunter Laing have gone a different route and started building a distillery (Ardnahoe) to stay in the game. In fact, Douglas Laing is also building a distillery in Glasgow called Clutha which was scheduled to open in 2019 but has been delayed.
Timorous Beastie (named after a Robert Burns poem) is a line of blended malts that uses malts from the Highland region of Scotland, including (but not limited to) Glen Garioch, Dalmore and Glengoyne. The range has a non-age-stated bottling for about $35, this 10 year-old, and a number of special editions. This one is bottled at 46.8% ABV without chill filtration or added coloring. "Blended Malt" means all of the ingredients are single malt whiskies from distilleries in Scotland – all of them 10 years of age or older, in this case – with no other whiskies or grain whisky added.
Nose: Gentle and fruit-forward, with orchard fruits (yellow peaches, apricots), a mild nuttiness, and assorted baked goods. Sweet, including a dense layer of vanilla cake frosting. Pleasant, mild, and dessert-like.
Palate: Syrupy body. A moderate tongue burn (apropos for 46.8% ABV) is followed by a continuation of the sweet notes from the aroma, including the frosting. There's also a bit of honey, nougat, and a dusting of powdered cinnamon. Nice.
Finish: Medium long. The nutty notes continue through the finish (nougat, walnuts), and are accompanied by some bitter barrel char and bitter nut oils, alas. Fades without evolving.
With Water: A few drops of water initially mute the aroma, requiring a rest in the glass. After it recovers, the water does not seem to have an effect on the aroma. However, there is a nice tart lime note on the tongue and the finish is a little sweeter, which helps balance the bitterness. Try this without and then with some water to see if you agree.
Overall: A tasty dessert of a blended malt. It does not cloy nor is it hedonistic, but it provides exactly the right notes in exactly the right order, and maintains a consistency throughout. Unfortunately, there is a whopping dose of bitterness on the finish that somewhat mars the experience. Still, that's nothing that another sip can't fix…
I gave this a "Recommended" rating, but the price is pushing it a little. I'm not sure I'd be happy paying $50 considering what established 10 year old single malts go for.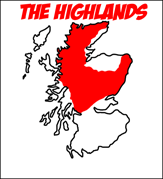 Timorous Beastie (10 year)
46.8% ABV
ScotchNoob™
Mark
: