I previously enjoyed the very subtle Glencadam 10-year, a distillery official bottling that became available after the distillery was purchased and re-opened by Angus Dundee Distillers in 2003. Now, the new ownership is celebrating the "re-awakening" of the distillery by releasing this 13 year-old limited edition run of 6000 bottles, 3000 for the US market. This is comprised of whisky run from the stills in 2003 after the distillery sale, following a brief 3-year period of non-operation. The whisky is aged in ex-bourbon casks and is bottled with "craft presentation": 46% ABV with no added coloring and no chill-filtration.
The whisky is a very pale straw color.
Nose: Soft, round notes of nougat and marshmallow, marzipan, and buttered scones (ok, ok, any buttered bakery item). Subtle and simple, but with depth of aroma and no rough edges.
Palate: Full-bodied, almost syrupy. Nougat upfront, with a moderate to heavy tongue burn. Chewy, with elements of burnt caramel, nut butters, and dried coconut. Pleasant, lightly sweet, and mild.
Finish: Medium length. Toasted brioche. Bittersweet chocolate, fades to light oak, toasted walnuts, and vanilla taffy.
With Water: The addition of a few drops of water seems to mute the nose, but amplifies a clear hazelnut flavor on the palate. Water optional here.
Overall: An accomplished, polished, and tasty expression of Glencadam, showing the distillery's strengths. Although they have depth, the flavors and aromas here are subtle and well-integrated, meaning they require careful contemplation and should not be approached with an expectation of boldness or brashness, like one would with a peated or heavily-sherried malt. The ex-bourbon cask influence is clear, but understated, complementing but not dominating the soft grain and nutty-sweet malt. Its only real flaw is a hotter-than-expected tongue burn, a nitpick.
The suggested retail price is $65, which isn't bad for a "limited edition" new release these days. Still, we're talking about a 13 year-old ex-bourbon single malt from a lesser-known distillery, which is something I would expect to see in the $40 or maybe $50 range. Despite that, I thoroughly enjoyed my sample and would consider purchasing a bottle if I needed to fill an ex-bourbon single malt niche in my cabinet. If I saw it for sale under $50, I would snatch it up. If you can't find it, the official distillery 15-year bottling is available for ehhemm… even more money.
About The Distillery
Located in Brechin, on the eastern coast of the southern Highlands, Glencadam's malt is known for creaminess, and is a component malt in the Stewart's Cream of the Barley and Ballantine's blends. The distillery was founded in 1825 and uses soft water piped 30 miles from Loch Lee. In 2003 ownership changed to the Angus Dundee Distillers plc company, which also owns Tomintoul and a number of blends. The brand's line has been expanded twice, and now boasts two cask-finished expressions and a 10, 15, and 21 year-old. Glencadam malt whisky is non-chill-filtered, has no added coloring, and is generally bottled at 46% ABV.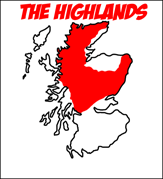 Glencadam (13 year) "The Re-Awakening"
46% ABV
Acquired:
(Sample) Courtesy of PeetCom Inc. Thanks, Laura!