The Glenturret distillery is probably best known as the site of the Famous Grouse Experience, a tourist attraction and visitor center for blended scotch The Famous Grouse. Both the brand and the distillery are owned by Highland Distillers (The Edrington Group), which also owns The Macallan and Highland Park. The vast majority of the Glenturret distillery's single malt output goes into various Grouse blends, although it has also been bottled as a single malt for some time. The brand seems to be going through a sort of re-imagining, as the previous age-stated malts are missing from shelves, replaced instead by NAS bottlings of sherry-, peat-, and triple wood focused expressions. A new 10 year-old is said to be launching soon.
This review is of the slightly older 10 year-old (ex-bourbon casks), from a sample bottled in 2014 before it was temporarily discontinued. The 10 year-old, in turn, replaced the previous 12 year-old edition.
If you're wondering why I'm spending blog space on a discontinued mediocre single-malt, including little in the way of details, and writing very little preamble… that's because I'm writing this while getting ready for Thanksgiving dinner, which I (mainly) cook. That means I don't have time for you people. Sorry. If you're wondering what I will be drinking post-turkey, the answer is Powers John Lane. Review upcoming!
Nose: Highland, with nose-crinkling oils and a sooty, earthy fungal note (mild peat, perhaps from the water). Apricot pits, woody caramels, and lemon curd.
Palate: Syrupy body. Sweet, with some honey and butterscotch up front. Minimal tongue burn. Cereal grains show through, tasting like puffed-barley breakfast cereal. Mild oak. Little fruit.
Finish: Medium length. Fruit more noticeable here, like apricot jam. A hint of soot and some drying oaky tannins. Fades without bitterness.
With Water: A very few drops of water seems to heavily mute the aroma, replacing it with a very faint nuttiness. The palate is also muted, while the finish pops with acidic lemon and more fruit. I wouldn't bother with water here, although the change to the finish is notable.
Overall: A very tasty whisky with no glaring flaws. As is often the case with single malts aged for middling amounts of time in only ex-bourbon casks, the flavors are consistent and only mildly interesting. I hesitate to say "forgettable". The mild peat notes are interesting, but really just end up dirtying the fruits and cereals. I'm holding out for the re-launch of the 10 year, in hopes that it will represent better wood management or cask selection, or perhaps a combination of barrel types.
About The Distillery
Established, as many early distilleries were, on the site of an illicit still in 1775, Glenturret claims to be the oldest working distillery in Scotland. The distillery uses spring water that rises from granite and flows over peat as it collects in the River Turret. The distillery is owned by the Edrington Group, makers of the Famous Grouse blend, and its whisky is a component in that blend. The distillery also makes a heavily-peated malt, which is used in Black Grouse. The distillery visitor center is home to the Famous Grouse Experience, and is one of the busiest whisky visitor centers in Scotland, despite the distillery's relative lack of fame.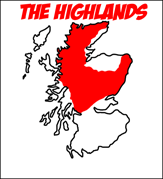 Glenturret (10 year)
40% ABV
ScotchNoob™
Mark
:
Price Range:
$50 - $60 (discontinued)