"But if I should become a stranger, know that it would make me more than sad. Caledonia's been everything I've ever had…"
-Dougie MacLean, "Caledonia"
Dougie MacLean's lilting ballad about his homeland of Scotland (Caledonia is the latin-icized name for Scotland, given by the Romans), released in 1979, is the inspiration for this special release from tiny Highland distillery Edradour. Dougie actually had a hand in choosing the casks for the whisky, and helps promote it. I've loved the song since I heard it years ago, and had to give the single-malt a try. Luckily I came across a 50ml miniature in Berkeley, CA, and snapped it up.
Caledonia is bottled at 46% ABV, and is not chill-filtered, nor are any coloring agents added. The current release is 12 years old, and aged in oloroso sherry. As this was a special release from a distillery with minuscule production quantities, I'm not sure how easy it would be to track down a bottle.
Nose: Light but evident sherry. Red plums, caramel-coated Red Delicious apples. Nose reminds me a little of the heft of GlenDronach. Meaty and thick aroma, like dense fig cake. Underneath, it has the nose of a delicate Speysider, all honey and florals. A dash of water wakes up some orange peel notes.
Palate: Heavy bodied and mouth-coating. High tongue burn, but that resolves into a nice mix of sherry characteristics (more red plums, spice cake, port wine reduction) and malty cereal flavors – mostly of the caramelized sugar variety. The water thins the body slightly, perhaps also tames the burn somewhat, and gives the fruit flavors a crisp, acidic edge.
Finish: Medium-long length, with swirling eddies of grape jam, balsamic vinegar, strawberry preserves, and a last bit of orange marmalade and honey.
Overall: A very weighty dram, with big fruit-bomb sherry, a thick mouthfeel, and a barrage of cooked fruit flavors. It feels like a 50%-plus ABV whisky on the tongue, and even has some of the elements of good cask-strength sherry bombs. There's a lot packed into this little 46% ABV package. Kudos on the craft presentation as well – here's a great example of why neither chill filtration nor caramel coloring is necessary when you start with good malt whisky. Try it without the water first, since it seems to diminish some of the jammy notes and replaces them with acidic fresh fruit.
About The Distillery
Located in Pitlochry, in the Central Highlands, Edradour is about as central as one can get in Scotland and is the smallest distillery (in regular production – Kilchoman on Islay is currently smaller) in the country. It has a staff of exactly three, and uses the smallest copper stills allowable under whisky excise law. With this small size comes small output: around 600 gallons of spirit (approximately 12 casks) per week. Since 2002 it has been owned by the Scottish independent bottler, Signatory. Its production water comes from the Edradour Burn, which flows over nearby peat bogs. The bogs cover green hillsides comprised of soft, young sandstone. This perhaps influences the whisky, which can be bright and crisp.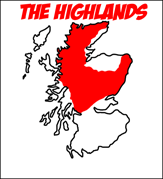 Edradour Caledonia 12
46% ABV
Acquired:
50 oz. miniature, $10