I write this with something of a heavy heart: I love most everything that John Glaser creates, and have ultimate respect for the man. Unfortunately, Oak Cross didn't resonate for me, as I'll describe below. Either something in the mix reacted specifically with my tastes, or John's experiment went a little wide of the mark. Whatever it is, I can't recommend it based on my tasting. Out of a sense of balance, though, everyone should go buy a Great King Street or Hedonism instead!
What is Oak Cross? The name refers to a John Glaser experiment to 'cross' the oak maturation styles of American quercus alba and French quercus alba (oak), which is rarely used in whisky maturation. American oak generally imbues spirit with notes of vanilla – which can be readily tasted in bourbon, while French oak imparts much stronger, spicier flavors of clove and nutmeg which are redolent in Cognac and Armagnac. John took several already-aged (10 to 12 years in American oak) malts, vatted, sorry, blended them and married them in a second maturation of up to 2 years in 60% first-fill ex-bourbon casks, and 40% 'Oak Cross' casks made by fitting new French oak heads onto American oak casks. The result was bottled at 43% ABV without chill-filtration or added color. This is a blended malt scotch whisky, with no grain whisky added (that would have made it a blended scotch whisky).
While the marketing materials for Oak Cross state only the villages in which the three malt components were made, interviews with John Glaser since have revealed the exact malts in the recipe: Clynelish from the village of Brora (for "fruitiness"), Teaninich from Alness (for "perfume"), and Dalliuane from Carron (for "meatiness" or weight) – all Highland malts. Alas, I haven't had any of those malts on their own. Someday I will return to Oak Cross after sampling its components for a fun exercise in deconstructing the blend – also a good idea for a tasting party!
Nose: Honeyed, with bold notes of ground cloves, fresh vanilla bean, yeasty bread, and a distant whiff of rooty, earthy peat.
Palate: Soft and shy at first. Spice notes awaken, echoing the clove but adding cinnamon and black pepper. Dried ginger rounds out the spices, but clashes somewhat with them.
Finish: Peppery and drying, and of medium length. A smudge of fresh soil, a dash of toasting spices, a twist of something bitter and herbal.
With Water: Crystallized ginger. A bit maltier on the nose and the palate, which brings out a coating of caramel and helps to tame the spiciness. It's better, on the whole, with water, although the interesting uniqueness of the clove notes get lost.
Overall: For once, the marketing babble hits a tasting note square on: a heady mix of perfumy vanilla and spicy ground cloves! Oak Cross reads like a scholarly essay on the effects of different woods on whisky, with a lot of technical detail and passion for the subject. Alas, the effect of such varied spice notes – sometimes clashing – is to shake up my palate and force me to analyze each distinct element without allowing me to appreciate the integrated whole. With Oak Cross, there is a lot of flavor, but not a lot of coherency.
I desperately hope that John Glaser never reads this review, because I have nothing but the utmost respect for his abilities – see my thoughts on his Great King Street and Hedonism. Unfortunately, Oak Cross just didn't gel for me. The individual notes are interesting – truly the first time I've identified clove notes so clearly – but they do not combine harmoniously. While I would recommend anyone interested in the alchemy of wood and spirit give this dram a serious contemplation, I can't suggest buying a bottle untasted.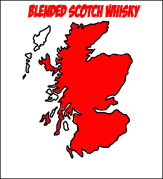 Compass Box Oak Cross
43% ABV
ScotchNoob™
Mark
: