It's actually been awhile since I tasted something new that made me think "Oh God yes! That's why I love scotch." It should be no surprise to me or anyone that a GlenDronach would do the honors. GlenDronach's 15 year-old "Revival" (named for the revitalization of the distillery after current owner The BenRiach Distillery Company acquired it in 2008) is aged for the full 15 years in Oloroso sherry casks. But, being GlenDronach, it acquires more than just a "fruit bomb" or "fruit punch" sherry character from this treatment: It becomes concentrated and resiny and savory, as well as fruity. That's what I loved about the distillery's 12 year "Original", and here somehow the extra 3 years (and the use of only Oloroso, not PX sherry) really makes a big difference. As usual with GlenDronach – and another reason to love them – the whisky is bottled at 46% ABV, is not chill-filtered, and has no added coloring agents. The color is beautiful, too – a dark, rusty, amber bronze.
Nose: Sawdust and wood sap. Then, sticky molasses, port wine reduction, and fig jam. The fruit here is dark, dense, and resinous, and the malt serves only as a platform for the intensely concentrated sherry notes. Accompanying the fruit notes is an unctuous, meaty, greasy component that is the hallmark of GlenDronach's house style – something like a cross between Teriyaki beef jerky, sun-dried tomatoes, and axle grease. But in a good way. A long rest in the glass reveals – as it often does with single-malt, an aromatic vanilla note.
Palate: Thin body, but oh how fruity. Assorted jams, raisins, prunes, and fig all served up on a platter of well-aged malt. The savory/greasy character shows through quickly, and keeps the Teriyaki theme going.
Finish: At last, the fruit freshens up and becomes cherry lozenge, young red wine, grape soda, and a background of ripe fig. A mild sense of Red Vines ("red" licorice) is followed by a slight woodiness – no bitterness! – and a lingering meatiness. Beef jerky again.
Interesting diversion: There's no real consensus on the flavor of Red Vines, which were originally raspberry flavored but were re-formulated in 1953 and dropped the raspberry descriptor. Interestingly, a blog post comparing the merits of Twizzlers versus Red Vines has about 3 times more comments than my most-active review. Who's over-thinking things now?
With Water: A few drops of water reveals some vanilla extract and a mild floral character which is somewhat at odds with the sherry notes. Odd, I would have expected it to awaken fresh fruit aromas. The water does emphasize those fresh fruits on the tongue, though, particularly the cherry. It does the same on the finish. Cherry again. I wouldn't bother with the water here, as it masks some of those sticky resin notes.
Overall: Like the 12 year, this is fruity and savory at the same time. However, where the 12 year has many fresh fruit flavors, in three more years the 15 has quickly become more concentrated and resinous. There is an umami component that is more apparent than in the 12 year, like soy sauce without the salt, and it pairs beautifully with the dried fruit and sticky prune character. Chinese plum sauce might be a good way to sum up the flavor profile. To me, this shows what sherry aging is capable of doing to a malt, and goes way beyond simply being 'sweet'. Like The Macallan 18, the flavors here are surprising and deep, and somehow just taste old. My only complaint is that the malt plays a distant supporting role, and is nearly undetectable underneath all that sherry. More integration would have made this even greater.
If you like sherry-aged whisky, and especially if you aren't looking for the simpler "fruit punch" effect, this is well worth exploration, although I recommend trying the 12 year first, to get a good feel for what the distillery can do. GlenDronach 15 runs north of $76 – sometimes over $100 – and thus qualifies as a "special occasion" malt, but I think the flavor profile matches the price.
About The Distillery
Founded by James Allardes in 1826, GlenDronach distillery, after trading hands several times, was sold by Pernod Ricard to the Benriach Distillery Company in 2008. At that time, they announced a new style for the distillery flagship 12-year-old bottling, which was released in 2009. We can expect to see other changes in the distillery's lineup. Fittings include a copper mash tun, Oregon pine washbacks, four steam-heated copper spirit stills and defunct floor maltings. While it sources the same malted barley as Benriach Distillery, either the water or the workings at GlenDronach yield a bulkier, heavier spirit that takes to ex-sherry casks very well.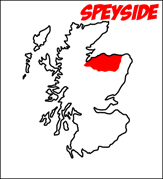 GlenDronach (15 year) Revival
46% ABV