Tomatin is one of those distilleries – once the largest in Scotland – that was purpose-built to produce malt for use as blending stock. Only recently has the boom in whisky appreciation prompted Tomatin to release and market a single malt. The 12 year in the official lineup from Tomatin is aged in ex-bourbon casks, and then finished for 6 to 9 months in oloroso sherry casks.
Sometimes this oft-repeated "blend fodder to single-malt" Cinderella story is a boon to the marketplace, giving consumers access to previously-unavailable excellent malt. Sometimes, however, whisky that has been engineered for decades to "fill up" a blend with bulk malt might not perform so well as a solo act. Let's find out…
Nose: Predominant note of candy apple, with undertones of nougat, cinnamon, fruit punch, and breakfast cereal. Standard, in a partially-sherried kind of way.
Palate: Nice density to the body, almost silky. Nut skins, shredded wheat, and dried cherries on a bed of hum-drum malt.
Finish: Short. Some dried fruit, nougat again, and a hint of bitterness, like over-caramelized sugar.
With Water: A few drops of water draw out the tart fruits – cranberries, sour apple, both on the nose and palate. Also some cocktail bitters and marshmallow on the finish. Water isn't a bad idea here.
Overall: Underwhelming. There are some nice "sherried malt" effects, but nothing stands out as worthy of attention. Forgettable. Of course, it's wisely marketed at the bargain basement price of $23 to $26, which is perfectly in line with its quality. If you're desperate to find under-$30 malts in a market inundated with price increases, you should give this one a look. Then again, it probably performs best in a blend.
About The Distillery
Built in 1897 with originally only two stills, Tomatin gradually increased capacity over the years until it reached a crazy 23 stills by 1986, which made it the largest malt distillery in Scotland at the time. It has since removed almost half of its stills, and now boasts the still-respectable number of six pairs. Tomatin also now produces less malt for blending and more for release as single malt, although its reputation remains as a "filler malt" for the blending crowd. The stills are small with long necks and condensers, and the distillery uses a long fermentation. It uses both ex-bourbon casks and sherry butts, but has its own cooperage, which is unusual these days. Process water comes from the Alt na Frith stream that runs through peat-covered quartzite hills and over red granite.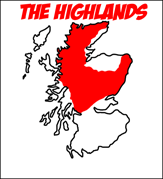 Tomatin (12 year)
40% ABV