Oh, I've had Tomatin before. It's bland, sweet, banana-y. I'm sure this will be just another ho-hum sample that gets stuck in the back of my "tastings notes" folder and never sees the light of day. I've even tasted the 12-year. How much different can a batch of 11-year from That Boutique-y Whisky Company (TBWC) be? It's not even sherried. At least, I don't think it's sherried. The benighted TBWC website doesn't even acknowledge the existence of this dram, so all I know is what is printed on the label. Let's see…
A picture of tomatoes. For Tomatin. Hilarious, guys, just hilarious. 51% ABV, OK good to know. And…? That's it. Whatever, this will never be published anyway. Tomatin is bland. Just as well, too, because this bottle doesn't exist, as far as the Internet is concerned. If for some crazy reason you wanted to buy it based on my review – hah! – you'd have to find a Boutique-y Advent Calendar that included a 30ml sample like the one I'm holding.
Nose: Huh. Interesting. Green banana, odd florals (hops?), coconut water, green tomatoes (damnit, TBWC label!), and a dusting of sulfur that does not quite rise to the level of "rotten eggs". An oddball, and complex.
Palate: Medium bodied. Ample tongue burn, as expected, which resolves into raw cane sugar, pineapple, coconut, and… I have no idea. Beeswax? No…Tomato compote? No… Sourdough? Maybe.
Finish: Medium-short. Now there's a sulfury note that is almost meaty like turkey jerky, which has replaced all of the tropical fruit notes and grassiness. Fades quickly, alas. So damn weird.
With Water: Several drops of water add sweetness in the form of brown sugar and vanilla. Maybe milk chocolate too? Cocoa nibs at least. Water is interesting here. Try it first neat, and then add a little water to see how it changes.
Overall: Whaaa… this was one of the hardest tastings notes to write in recent memory. The flavors and aromas are all over the place, and don't seem to fit neatly into existing scotch categories. It sounds like it should taste tropical or rummy from my choice of fruit descriptors, but that's totally not the overall impression. It's as if someone took the makings for a frozen daiquiri and piled up all of the stem and skin and pith trimmings instead and let them ferment.
Although hard to pin down, this is an interesting, tasty dram. An experience, even. Despite the high ABV the complexity is very subtle and requires that you dig into the glass. I wouldn't buy a full-sized bottle to drink myself, but I would definitely call over scotch drinkers, pour them a glass blind, and demand that they explain it to me.
This is the kind of dram that makes a whisky reviewer question his or her ability. "What am I even doing, if I can't figure out the names of these smells?!" Toss laptop through a window. Cry in a corner. /Scene.
About The Distillery
Built in 1897 with originally only two stills, Tomatin gradually increased capacity over the years until it reached a crazy 23 stills by 1986, which made it the largest malt distillery in Scotland at the time. It has since removed almost half of its stills, and now boasts the still-respectable number of six pairs. Tomatin also now produces less malt for blending and more for release as single malt, although its reputation remains as a "filler malt" for the blending crowd. The stills are small with long necks and condensers, and the distillery uses a long fermentation. It uses both ex-bourbon casks and sherry butts, but has its own cooperage, which is unusual these days. Process water comes from the Alt na Frith stream that runs through peat-covered quartzite hills and over red granite.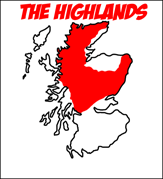 Boutique-y Whisky: Tomatin (11 year) Batch 4
51% ABV
Price Range:
Price unknown