It's been some time since I've gushed over a GlenDronach bottling, so I thought it high time that I allow my inner fanboy to run wild. Here we have a recent release from the distillery, an uncharacteristic no-age-statement (NAS) bottling with a whopping price tag of $80. Now I know what you're thinking. $80? For NAS? But here's the thing. I trust GlenDronach, just like I trust Ardbeg. If I saw an $80 NAS Deanston or Singleton on the shelf you can be sure I'd think thrice and research twice before buying it. NAS GlenDronach aged in port pipes? I'm sold, sight unseen.
The port wine in question is a finish, but unusually the whisky is first aged in GlenDronach's typical combination of Oloroso and Pedro Ximenez (PX) sherry casks. That makes this bottling kind of a "Double Fruit", if you will. Ok, yeah fine it's all grape, so one fruit, but you get my point. The whisky is bottled at 46% ABV, without chill filtration or added color, which is standard practice for GlenDronach and always a laudable choice.
This seems to be replacing the older GlenDronach "10 year" Port Wood, which had an age statement. (Or, perhaps, the UK version has the age statement? Information on this bottling is sparse.) I think we can all assume that means the NAS bottling is younger than 10. My guess is they needed the freedom to mix in some high-performing 8- and 9-year casks to meet demand. That's just a guess. The age-stated version's label also revealed a 3-year extra maturation time in Port (so 7 in sherry, 3 in port). This NAS version doesn't mention that, so it's possible the time spent in port has been shortened as well.
For what it's worth, there's also a "Peated Port Wood" on the market, which sounds fascinating and daunting at the same time.
Nose: Piercing, delectable waves of fruit. All kinds of fruit. Dried, fresh, baked, jammed. It reminds me of a Trader Joe's frozen pastry-and-custard dessert with mango and passionfruit we used to buy ("Torta Cotta"). In this glass there is vanilla custard, flaky layers of buttery pastry, layers upon layers of tropical fruits, and deeper in the glass are classic GlenDronach cocoa-and-caramel. Lovely, and assertive. This jumps right out of the glass, no need to dig.
Palate: Medium bodied (not quite syrupy). Cocoa powder, fudge, burnt caramel. Now the fruits are definitely dark and jammy: blackberry jam, fig newton, port reduction syrup. There's also a slightly bitter charcoal note, and a background woodiness. Robust and flavorful.
Finish: Medium-long and satisfying. A little high-note of grape skins, a mid-palate lingering sweetness from the blackberry jam note, and mild bitterness. Evolves into some nondescript tart fruit (kiwi?) and fades dry.
With Water: Several drops of water improves the chocolate notes (fudge), while also reviving the fresh fruits notes that had languished while sitting in the glass. The palate is fresher, the finish sweeter. I highly recommend trying this first without water, and then adding a little to see how it changes for you.
Overall: Worth every penny, age statements be damned. This is exactly what I want from a fortified wine finish. I can get malt-derived flavors all day long from Balvenie or Clynelish or Oban or a host of non-finished Highland malts, but when what I want is a desserty, concentrated bomb of fruit this is exactly the profile I seek out. Specifically, I'm talking about the differentiated layers of fruit. This has dried fruit (fig), baked fruit (pie filling), fresh fruit (kiwi, mango, passionfruit), and concentrated fruit (port reduction). The result manages to be both rich and luxurious without being too sweet or cloying. Excellent.
Quick counterpoint: I usually don't read reviews on the Web before I post so as not to color my own review. This time, I did so because I was trying to hunt down more information about the bottle. I noticed that a number of non-professional reviewers (like me!) were underwhelmed by this bottle, calling it "not complex", "not well integrated", or "too heavy with wine/grape flavors". To me, that sounds like the predictable opinion of someone who just doesn't like fruity finishes on single malts. I happen to adore them, so maybe my review is biased in the opposite direction. As usual, I suggest you form your own opinion!
About The Distillery
Founded byJames Allardes in 1826, GlenDronach distillery, after trading hands several times, was sold by Pernod Ricard to the Benriach Distillery Company in 2008. At that time, they announced a new style for the distillery flagship 12-year-old bottling, which was released in 2009. We can expect to see other changes in the distillery's lineup. Fittings include a copper mash tun, Oregon pine washbacks, four steam-heated copper spirit stills and defunct floor maltings. While it sources the same malted barley as Benriach Distillery, either the water or the workings at GlenDronach yield a bulkier, heavier spirit that takes to ex-sherry casks very well.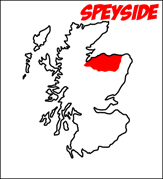 GlenDronach Port Wood
46% ABV
Acquired:
(750ml Bottle) purchased at Mission Liquor, Pasadena, CA, $80