I really like GlenDronach. It has, since my review of GlenDronach 12-year become hands-down my favorite all-sherry Speysider. I haven't yet tried a Macallan that I like better than its respective (equivalently-priced) GlenDronach. I recently had the pleasure of tasting a single-cask GlenDronach from 1994, bottled exclusively for K&L Wines & Spirits, whom I've championed many times before. They certainly know their cask selection.
This stuff, at around 16 years old, is very pricey. K&L usually has fantastic prices, but it's hard to put a comparison on something like this that you can't get anywhere else, especially when it's from a single barrel. That said, I do balk at paying in excess of $110 for a scotch at 16 years, even if it is damn tasty.
The standard 12 year is aged in a combination of sherry casks. This one is from a Pedro Ximinez cask, which some consider to be superior. Non-chill-filtered, no coloring added, and bottled at a cask strength of 56% ABV. This is a bit less dramatically fiery than the low-60%s you find on some younger cask-strength bottlings, but the balance here is so fine that you don't even notice that it's 112 proof.
Nose: Meaty, as all GlenDronachs are. My first thought is Marsala – oxidized red wine notes abound with an undertone of sumptuous vanilla creme. There is a top note that seems a little off – perhaps verging on sulphur. It does not throw off the experience, though, and might have been my imagination. Regardless, there is extreme depth in the nose here, with lots of dark, dried red fruit. Complex doesn't describe the half of it.
Palate: Concentrated and intense. Some nice bright red fruit merges with the dark, sticky dried fruit to give a perfect balance to the almost salty (jerky-like) meatiness of the spirit. Like the GlenDronach 12, but with a lot more power, and a lot more depth.
Finish: Very long for an unpeated malt. Longer, I think, than the 12 year. Some ginger creeps in, and echoes of cranberry and fig.
A few drops of water open up the nose, yielding a cascade of dried cherries and a few hints of banana that weren't present before. It also seems to eliminate that sulphur note I detected, although that could also have just been from a few extra minutes in the glass. The water also adds a little sweetness on the palate, perhaps at the expense of some of that mysterious complexity.
Overall: At $116 for 750ml, I can't say I recommend that everyone run out and buy this. However, if you're looking for a splurge and love complex, meaty sherried Speysiders, this one is hard to beat. For the money, I'd even suggest that it is more satisfying than The Macallan 18, which is far more expensive.
About The Distillery
Founded by James Allardes in 1826, GlenDronach distillery, after trading hands several times, was sold by Pernod Ricard to the Benriach Distillery Company in 2008. At that time, they announced a new style for the distillery flagship 12-year-old bottling, which was released in 2009. We can expect to see other changes in the distillery's lineup. Fittings include a copper mash tun, Oregon pine washbacks, four steam-heated copper spirit stills and defunct floor maltings. While it sources the same malted barley as Benriach Distillery, either the water or the workings at GlenDronach yield a bulkier, heavier spirit that takes to ex-sherry casks very well.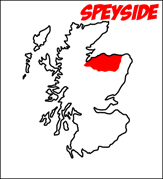 GlenDronach 1994 K&L Exclusive
56% ABV