For some reason when I picture tiny little Edradour in equally tiny Pitlochry, I think of light, floral, small-batch whisky. I don't know where I got this impression, because it's dead wrong. Now that I've tasted both this 10-year distillery official bottling, and the special-release 12-year Caledonia, I can't find any more apt phrase to describe Edradour than "sherry bomb", and it's by no means tiny in flavor. I must admit that I was downright shocked by the dense, fungal, old flavor of the sherry character in Edradour, even at the relatively young age of 10 years. There is more rancio and dried fruit in this 10 year-old than I've ever found in Macallan 18. Although this isn't as refined or silky-smooth as Macallan, it's a big sherry monster with a lot going on, and well worth a look.
This particular bottling is 40% ABV and is chill-filtered, and from the U.K. Apparently the distillery also releases a 10 year-old at 43%, perhaps for the US market? Please let me know in the comments if that's incorrect.
Nose: Sherry, for sure. Rancio notes, like funky dried fruit. A fungal woodiness pervades – like decaying trees and wet fallen leaves. This smells surprisingly old for a young 10. Beneath, a bit of caramel apple.
Palate: Nice, mouth-coating sweet fruity candy, raisins, caramel apple, and a little more of that borderline-rancid oxidized wine flavor.
Finish: Relatively long. A hint of smoke, dried cherries, and a nice, lingering woodiness that never grows bitter.
With Water: Water seems to dampen the nose. On the palate, it wakes some fresher fruit, but at the expense of an increased alcohol burn. I would avoid the water, especially with the low bottling proof.
Overall: I was surprised at both the apparent age and the quality of this sample. It is in no way inferior to the Caledonia sample I had last year, and is robust and flavorful despite being only 40% ABV. For a 10 year-old to have this much deep, oxidized sherry flavor is impressive, and a testament to whatever casks they're using. In a blind tasting, I would have said this was 17 years old, and I may have to start hunting around for a full bottle.
About The Distillery
Located in Pitlochry, in the Central Highlands, Edradour is about as central as one can get in Scotland and is the smallest distillery (in regular production – Kilchoman on Islay is currently smaller) in the country. It has a staff of exactly three, and uses the smallest copper stills allowable under whisky excise law. With this small size comes small output: around 600 gallons of spirit (approximately 12 casks) per week. Since 2002 it has been owned by the Scottish independent bottler, Signatory. Its production water comes from the Edradour Burn, which flows over nearby peat bogs. The bogs cover green hillsides comprised of soft, young sandstone. This perhaps influences the whisky, which can be bright and crisp.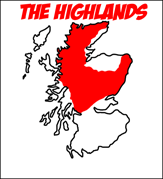 Edradour (10 year)
40% ABV