Ahh… those sweet, sweet words: "We're flying back through the U.K. You want us to pick anything up for you?" Every whisky lover drools in anticipation of that exact moment. U.K. pricing! Bottles not available in the U.S.! Duty-free!
And then the blank panic sets in. What bottles do I know about that I can't get here? It used to be Green Spot, but now that's all over the place. Ditto for Yellow Spot and Writers' Tears. For every independently-bottled cask only released in the U.K. there's another released in the U.S., now. Quick, do a Google search! Usually, the Glenfiddich 14 year-old "Rich Oak" release pops up. That sounds safe, right?
The 14-year Rich Oak uses an experimental finishing technique that appears to have been deemed enough of a success to launch it in 2010, although it still has not ventured Stateside (I hear it's starting to become available in some LCBO outlets). Standard ex-bourbon aged Glenfiddich is re-casked after 14 years into a mixture of new Spanish oak and new American oak, for a brief finishing period of "up to" 12 weeks. This is apparently the first time any single-malt scotch has been finished in new Spanish oak. Alas, the final product is bottled at the baseline 40% ABV and priced approximately the same as the tasty but ubiquitous 15 year-old Solera Reserve, give or take five bucks.
For the record, the only whiskies I can think of that are worth picking up while abroad are Springbank products (Springbank, Hazelburn, Longrow), which are fantastically-better priced outside of the U.S. Similarly, anything from Cadenhead's independent bottling label is probably worth packing away in your checked bags.
Nose: Nutty, with a ton of brown sugar and gingerbread. Beneath that is clear Speyside: honeyed and floral. Deep in the glass: green apple.
Palate: Malty marshmallow. Mixed nuts, roasted pecans or hazelnuts, and some drying oaky tannins. Nice, but not amazing.
Finish: Medium length. Nutty again, and on the dry side. Papery walnut skins, dry oak.
With Water: A scant few drops of water brings out more apple and adds green (unripe) banana aromas. The palate is awash with banana now, and the finish is grassier. Skip water here, especially considering the low ABV.
Overall: Reminds me a lot of Glenrothes Vintage Reserve – good, oaky, solid, but not changing any minds. I would call it slightly better than Glenfiddich 12, but not so much that I'd be willing to shell out much more cash. At least, the Rich Oak delivers on the promise – it tastes like Glenfiddich 12 with 2 more years on it, and a heavier oak presence. I'm calling this "Recommended", but with the caveat that the Glenfiddich 15 Solera is significantly better. If the prices are similar – definitely go for the Solera instead, even if it means cancelling your plans to fly to Europe to get it.
About The Distillery
Glenfiddich needs little introduction. One of the most prevalent single malt Scotches available in the US, the baseline 12-year can be found in drug stores, supermarkets, liquor shops, bars, and restaurants across America. In fact, Glenfiddich and Glenlivet are probably the only two single malts that many Americans would recognize by name. In 1963, William Grant & Sons company set aside casks of Glenfiddich whisky with plans to market it as a single malt. Single malts were, at the time, exclusively the domain of independent bottlers, and were not widely available outside of specialty wine & spirits retailers. This move started the industry (which soon followed suit) down the path of official distillery bottlings of single malt whisky, and is largely the reason today's whisky industry is so diverse. Located in Dufftown, in Speyside. Glenfiddich means "The Valley of The Deer" and refers to the field on which the distillery is sited – it also explains the image of a deer on the label. The entire production, from malting to bottling, is done on-site, which is very rare for a distillery. Craft Campbeltown distiller Springbank may be the only other one. Glenfiddich even has its own cooperage. Open mash tuns and Douglas-fir washbacks are used in distillation, and the water flows from Robbie Dubh spring, which rises from the granite Conval Hills. With 29 stills making 10 million litres of whisky a year, it's no surprise that 33% of the world's malt whisky sales are Glenfiddich. Even if you don't appreciate the "mass-market" aspect of their whiskies, you have to appreciate the industry revolution set in motion by William Grant a half-century ago, and the powerhouse brand that he built.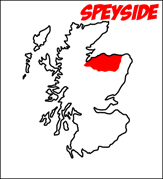 Glenfiddich (14 year) Rich Oak
40% ABV
Price Range:
$42 - $50 (estimated)