I had a peculiar experience a number of years ago related to this whisky. I had splurged and ordered a bottle online to pick up at K&L Wines in Redwood City, CA. When I went to pick up my (embarrassingly large) order, I saw David Driscoll working and pestered him with some questions while pretending to be a nonchalant customer just swinging by. He hauled my order out of the back room on a freakin' dolly (see prior embarrassment) and noticed the "Allardice" 18 on my order sheet. Knowing something about my tastes, and being excellent at his job, he immediately said "you probably aren't going to like this for the price," and processed a return for me. I think I picked up the GlenDronach 15 Revival instead, which is about half the price and which I enjoyed. For anyone who has ever slagged David about his salesmanship and marketing in the past, I want you to think about that for a moment. I kept wondering about that bottle, though. What about the 18 did he think I wouldn't like? At the time I considered 18-year expressions to be straight-up upgrades over their 12-15 year siblings, with an extra price premium on top. Such is the case for Macallan 18, Glenlivet 18, Glenmorangie 18, and so on.
The GlenDronach 18-year is named after the 1826 founder of the distillery, James Allardes. It is aged for 18 years exclusively in Spanish oloroso sherry casks, and bottled at 46% ABV without chill-filtration or added coloring.
Finally, a half decade later, I got around to tasting a sample of that GlenDronach 18 and I now know what David was talking about. This is nothing like the GlenDronach 12 or 15 year bottlings. I'd even hesitate to call it an upgrade, even with a whopping $150 price tag.
Nose: Heavily resinous, with a dense balsamic vinegar note and oily, compost-y, earthy sherry. Definitely GlenDronach (not at all like, say, Macallan), with more savory raisiny character and less sweet fruit. Loads of sticky dry fruit, fruitcake, date, and an almost black truffle-like fungal aspect. Intense.
Palate: Thin body. Prune up front, with more sherry resin, tobacco (shisha), and raw apple cider vinegar. Dry, really, without much of the sugar one would associate with sherry bombs. Raisiny in the extreme.
Finish: Deep, dark, fungal depths of resinous sherry. There's a lot in there to plumb. Fades with a little mint and berry, and some mouth-drying barrel tannin. No bitterness.
With Water: A few drops of water add a ton of vanilla and a port wine-like sweetness. It also evens-out the palate, providing a little more fresh fruit to offset the prunes. Water is an excellent idea here.
Overall: Huh. This has more deep, dark, concentrated dry fruit than I've ever experienced in a single malt. I'm not sure that's actually a good thing. It's quite dry, without any of the sugar one would expect in a "fruity" sherried malt. That sherry also covers up any malt characteristics. I wouldn't call it particularly well-balanced, but it is well-made and provides the kind of unctuous quality one expects in an 18-year. A few drops of water also makes up for this malt's inefficiencies. Still, for around $150, I expect a little more.
What David did for me so many years ago, I'm going to do for you: Recommend that you try this somewhere before buying it. For what it's worth, the 21 year is much much better (and much more expensive)…
About The Distillery
Founded byJames Allardes in 1826, GlenDronach distillery, after trading hands several times, was sold by Pernod Ricard to the Benriach Distillery Company in 2008. At that time, they announced a new style for the distillery flagship 12-year-old bottling, which was released in 2009. We can expect to see other changes in the distillery's lineup. Fittings include a copper mash tun, Oregon pine washbacks, four steam-heated copper spirit stills and defunct floor maltings. While it sources the same malted barley as Benriach Distillery, either the water or the workings at GlenDronach yield a bulkier, heavier spirit that takes to ex-sherry casks very well.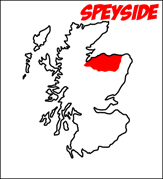 GlenDronach (18 year) Allardice
46% ABV